While COVID-19 has left us with a lot of uncertainty, it's also left us with a lot of things we can be sure about. Like snacking every half an hour, wearing our PJs for way too long, and spending more time than ever with our partner.
If your endless hours of bonding at home with your partner have brought you closer than ever, you may be contemplating asking that question. No, I'm not talking about the "What should we have for dinner?'" question. I'm talking about the question of all questions - "Will you marry me?'"
If you've decided that there's no better time to pop the question, we're all for it. After all, shouldn't life be about seizing the day! To make your proposal at home oh-so-romantic, we've rounded up five swoon-worthy ways to pop the question at home. And now that things have opened up with restrictions, you can also convert these ideas to a romantic spot elsewhere.
Creative Ways to Propose to Your True Love
Good Old-Fashioned Romance
You can't go wrong with good old-fashioned romance. It's old-fashioned for a reason! Creating the perfect setting doesn't need to cost a fortune, especially when you're making it DIY at home.
Get together all the bits and pieces of classical romance like a bouquet of flowers with a bottle of champagne. Or a box of chocolates, a candle-lit dinner leading to a bubble bath with a pathway of rose petals. If you really want to be traditional, you can get down on one knee, take the ring-box out of your pocket and ask the question. Or you can opt for the element of surprise.
Get crafty by using the box of chocolates and removing the confection from the center, putting the ring in its place (be careful your partner doesn't swallow or chip a tooth!). At the right time, open the box and casually offer your beloved a chocolate. Or you could slip the ring into your partner's glass of champagne – just be sure to call their attention to it by asking, "What's that in your glass?" or "Is there something special about that chocolate?" The last thing you want is a rush to the emergency room.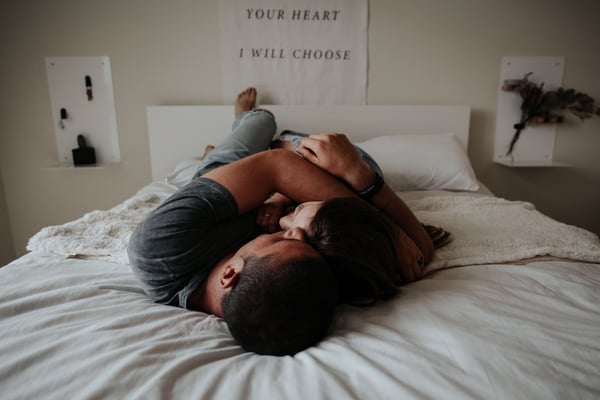 Involve a Furry Friend
If you and your partner have a dog or cat, your animal companion could be involved in another fur-tastic way to propose at home. Create a special tag with the words "Will you marry me?" for the animal's collar and then attach the ring or sealed ring-box. If your dog plays fetch, you can swap the ball for the sealed ring-box, and then get your partner to call the dog. This type of proposal is bound to be a surprise your partner is not likely to forget.
If you don't have a furry friend, rope your friends or family in for a Zoom video call and ask each of them to hold up a sign at a set time. Everyone can spell out "Will You Marry Me?" as each person holds up a word at a time. This way you can include those close to you, even while at home.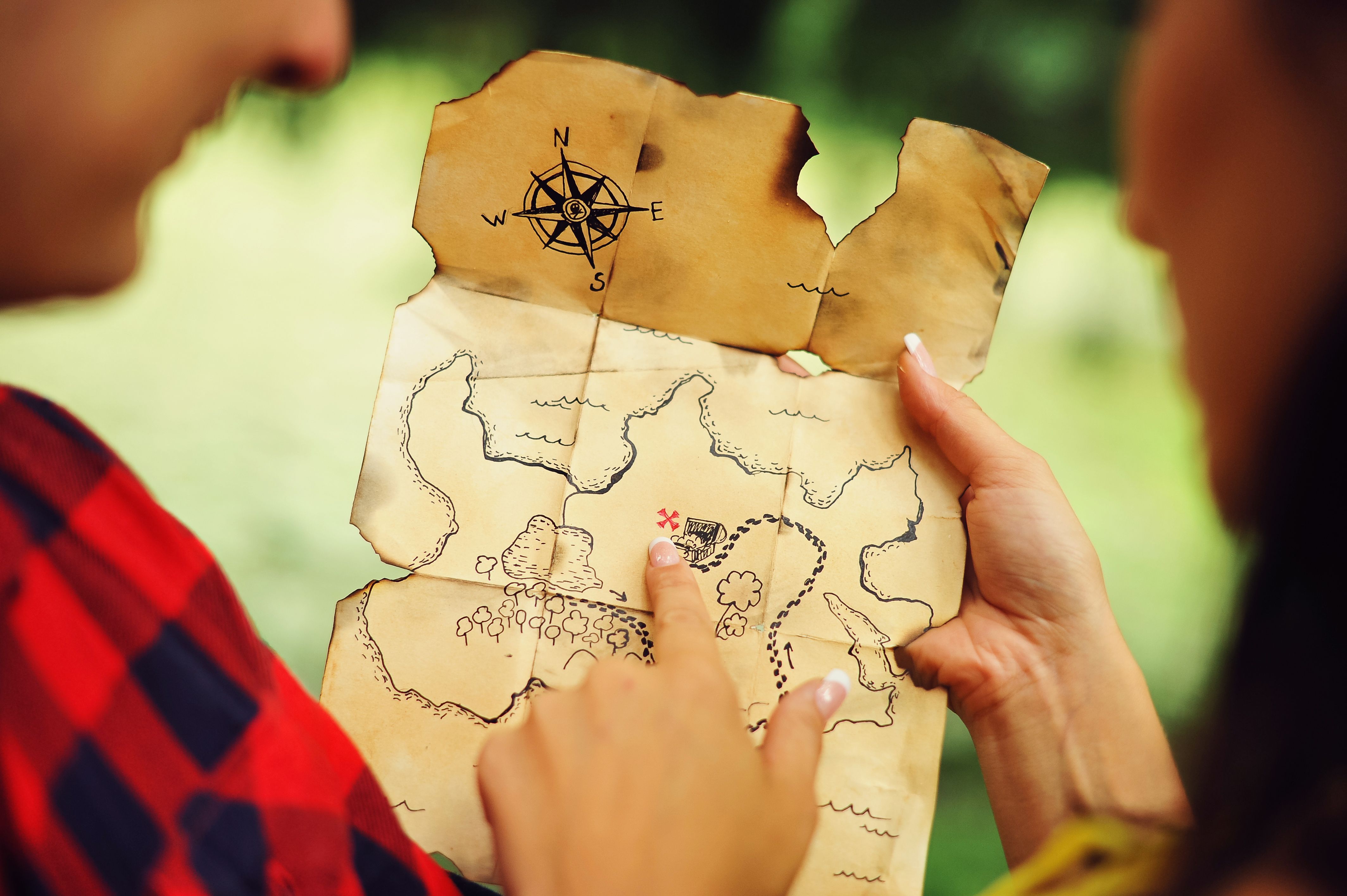 Hunt for Buried Treasure
If your partner has a playful side and is all for a bit of fun, send them on a scavenger hunt around the garden or your apartment.
Put the ring-box as well as different mementos of your relationship into a tin box, bury it in the garden, or hide it somewhere inside your home. You can include photos, love letters, Valentine's Day gifts or cards, movie ticket stubs—almost anything you have kept from the special times you and your partner spent together.
If you are feeling particularly creative, you can draw a map that leads them to a place in which you have hidden a clue that points to the next location. The final clue can lead them to the location of the 'treasure chest'.



Travel at Home
People who were planning to propose while holidaying in a dream destination have had their plans brought to a halt during the pandemic.
If you're still hesitant about flying and were planning to take your partner to a romantic destination they want to visit, use it as inspiration for a home proposal. You may not be able to physically travel to Paris, Rome, or Mauritius, but with a bit of creativity, you can bring elements of your favorite travel spot into your home.
If you have souvenirs or other objects that reference the culture of that place, use them to decorate the room. Or, if you have photos of you and your beloved from a previous trip, put them on display. You also can stream music from that destination online, and you can put your culinary skills to use by cooking a few classic dishes from that culture's cuisine. Let your imagination run wild in recreating your dream destination for the perfect at-home proposal. And if adventure still calls, book that flight!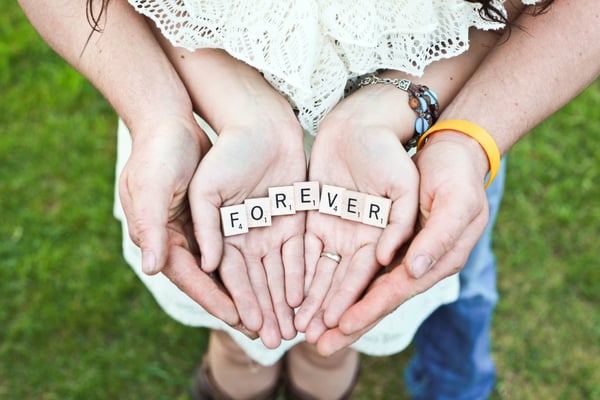 Ask with a Board Game
Many couples enjoy playing board games together. Some have been doing it for months or years, while others discovered their mutual enjoyment of them during the lockdown. Either way, if you and your partner enjoy playing Trivial Pursuit, Cluedo (AKA Clue), Scrabble, or other games, why not use one of them as a swoon-worthy way to propose while in quarantine?
If you play Trivial Pursuit or a similar game, you can ask the question, "Will you marry me?" when it's your partner's turn to answer. It would also be a good time to bring out the ring. If you play Cluedo, you can say that you did it in the lounge (or whatever room of the house you're in) with the engagement ring. If you play Scrabble, spell out the words "Marry me" on the board using letters you stashed away before you started playing.
If this pandemic has taught us anything, it's that there's no time like the present. Love is independent of circumstances.
Seize the day and ask the person of your dreams to marry you. Being stuck at home doesn't mean that a proposal needs to be boring or unromantic. With just a little imagination you can create the perfect, memorable scene in which to pop the question.
Related reading: "Is It Possible to Plan a Microwedding and Keep Everyone Happy?"
For premarital coaching or programs to uplevel your skills and enhance your forever-after love, contact us at Heartmanity 406-577-2100. Or check out our Heartmanity's drama-free marriage resources for couples.