Right after the proposal, everyone wants to see the ring, know the date, ask about the venue. As a newlywed couple, it's easy to feel like you're suddenly sliding down a steep slope to "I Do" without a moment to pause.
Swept up by the excitement, Emotional Intelligence tends to get pushed aside. (Related: What is Emotional Intelligence?)
You know when you've been staring at a screen too long and you suddenly wake up to your surroundings? Your eyes re-adjust. You realize you're down some dark rabbit hole of Google or Instagram or whatever. You know that you've gone past the point of productivity or meaning and into the realm of mind-numbing endless scrolling. Wedding planning is like that.
Let Emotional Intelligence Guide You
I'd been sitting at my MacBook Pro for at least four hours. It was pitch black out; my morning alarm was already uncomfortably close; I hadn't completed all my company billing. But I had built a to-scale model of my wedding venue online, price-checked chair rentals from half a dozen companies, and analyzed the stationary appetizers of just as many caterers.
Is a wedding about Chiavari chairs or a $5,000 venue?
It took months of over-planning, over-analyzing and stress that drove us apart for my fiancé and I to sit down and take a good hard look at the big picture. When we did take the time to set our priorities straight...it changed everything. Like the weight of 500 mini-quiches lifted off my shoulders, I felt free to focus on what really matters in a wedding—the marriage.
These steps—developed with emotional intelligence and active communication in mind—are worth pausing for. Before browsing for a dress or planning the perfect rehearsal dinner, try these practices to define what you really care about:
Know Your Own Needs
What do you want? It's easy to focus on what your parents want, your family, your wedding venues, caterers, florists, photographers...the list goes on. Before you can start to consider all that, you and your partner have to get on the same page about what you want as a couple.
As the half of the couple, you have to know what you want in order to define your identity as a pair.
Take a little time apart to collect your own ideas. Browse, research your dreams, maybe list out your priorities or create an idea board. This is not to get attached to anything, but to get clear about your wedding goals. Then, when you come together you will be equipped to discuss what matters to you from a place of clear self-understanding.
Related reading: "The Best Way to Prepare for Marriage Is to Savor Your Engagement."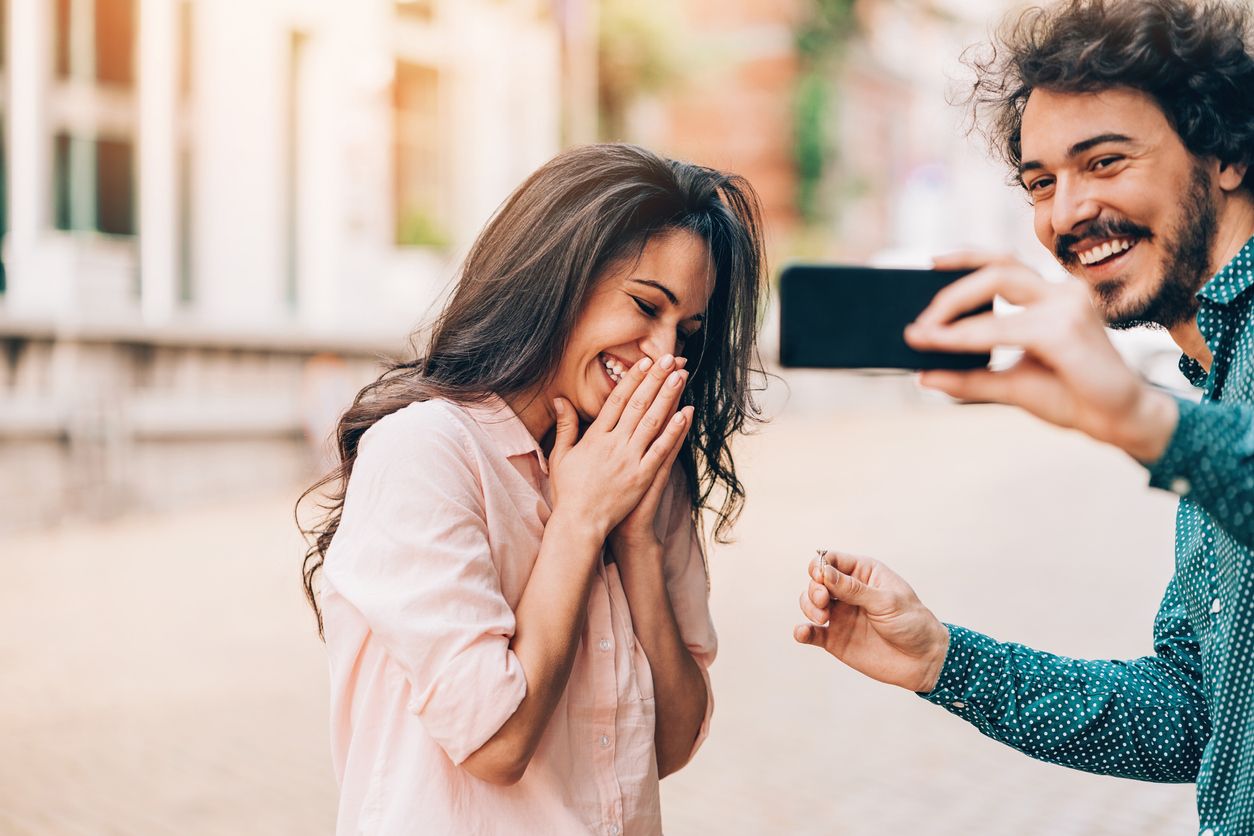 Take Time to Communicate
Once you've taken time to assess your own wants and needs, open communication will bring everything together. A wedding is, first and foremost, a collaboration. By definition it is about coming together.
Set aside time to talk just about your plans. I found that if something popped into my brain, clearly saying, "Can I ask you about a wedding thing?" or "Can we take some time to talk about wedding stuff?" set the stage for a helpful conversation.
Define Your Style
It seems like every bride has a Pinterest board for hairstyles and dresses. You do not need a literal Pinterest board for your style as a couple, but you should clearly define who you are. This goes beyond the linens and the lighting. Your style is about your priorities, morals and long-term goals. Think of it like a mood board for your Big Picture as a couple.
Together, decide what you want to prioritize. Are you minimalists? Are you family-oriented? Free-spirited? Traditional? A set of principles that you agree on is not binding, but it is a helpful guiding light that you can both use along the path to "I Do."
Check-in...again and again
You have your goals, you've communicated your dreams, you've established your style. Thing is, humans change...especially humans faced with such a panoply of decisions and influenced by everyone from moms to makeup artists.
That's why it's vital to continually check in with your priorities. If you add to your plan, make sure you're sticking to your style. If you feel your mind changing, check in with your partner. If you feel scattered, check in with yourself. Again and again.
After all, the point of marriage is to build a sustainable bond that will outlast every inevitable change.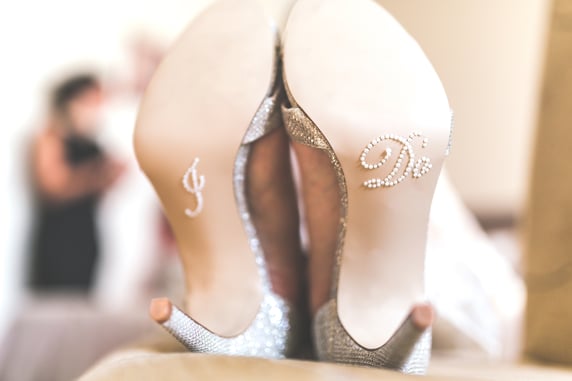 Before saying "I Do," figure out who you are as a couple.
You might think you know. Still, take the time to clarify. At best—you'll discover something worthwhile about yourself and gain self-awareness or your identity as a couple. At the very least—it will make that ride to the aisle a bit more enjoyable.
I didn't even know that the term "microwedding" existed. That's what the New York Times calls our new plan. (Related: What To Know About Having a Microwedding.) After going through all the steps—we had a venue, caterers waiting for us to sign, chair rentals ready, everything down to the flower vases—we zoomed out. I closed the MacBook, got a good sleep and we had a few honest (and sometimes hard) discussions. We realized that genuine connection with a few people is more important to us than the usual wedding festivities.
In the end, people will still ask about the dress and the date and the planning. They might not like what they hear. But you will come away with something everyone should admire:
You can confidently say: "This is us." And mean it.
Related reading: "Love Is Sometimes Inconvenient."
For help with setting your wedding goals and making your wedding engagement more meaningful, or to build healthy relationships, check out our Drama-Free Marriage resources.