There's no avoiding the unprecedented event of COVID-19 and the havoc that the virus is creating in our lives, businesses, and the world. It is disrupting our routines, leveling our way of life, depleting our financial well-being, and challenging us in ways we've never known before.
One moment we may think we're doing pretty good (no matter how fleeting); maybe we even feel at times confident that we'll make it through okay. Then the next minute, we're anxious, watching the unfoldment of a viral tsunami that no one understands entirely nor has a clue as to where it will take us.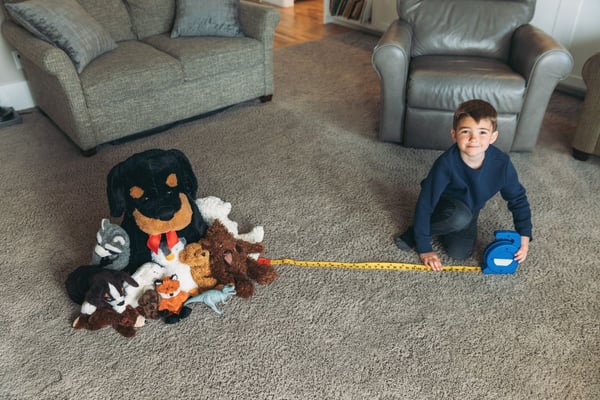 The anxiety that you may not have felt for months or even years has popped back up to say hello uninvited. The coronavirus is a threat to our sense of security. The danger feels like it's lurking in every germ on every doorknob and in every person breathing. Even our children are feeling the insecurity and disruption.
Are we powerless in a time when everything tells us we are?
It is understandable to feel apprehensive and powerless with so great a threat. Sadness and grief cannot be ignored for so much loss; they need to be felt. Quarantines are difficult for us in varying degrees for different reasons. Yet, this season of our lives can also inspire us to act in the present—because the present is the only thing we have for certain.
So how do we keep ourselves encouraged, maintain our balance, and find the deep corridors within ourselves to press forward with hope and love?
The pandemic and accompanying confinement is an opportunity to flex our muscles of courage, resiliency, strength, and compassion. The circumstances are teaching us to be interdependent and to look outside our own little bubble to those who may need our help and support. Or to ask for support.
We can mindfully choose to turn our attention to what is the best of our humanity, like the amazing people on the front lines of healthcare and the food industry serving so tirelessly.
This week, one thing struck me profoundly: the vast circle of influence that every single person has—an impact that can be positive or negative. When we awaken to this awareness, every moment unfolds opportunity if we are alert. Just one ordinary person can change the course of history as we've seen so many times before. Each one of us has a circle of influence to encourage, uplift, and support. Every one of us can use our power to create a more peaceful, healthier world—but only if we assert our best.
Related reading: "Why Everyone Needs Empathy and Self-Compassion—Especially Now!"
As I searched for a fresh perspective on this health crisis, the more I read, the more hopeful and optimistic I became. Although this crisis could be divisive, instead, the pandemic is galvanizing us together globally in a manner we have never before experienced.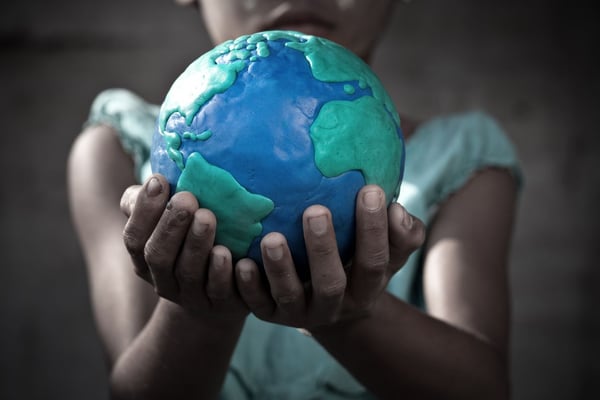 Acts of courage and generosity:
Here are just a few examples of compassion, innovation, and kind-heartedness pushing through the fear. Perhaps it will lighten your heart and give you hope for a new tomorrow.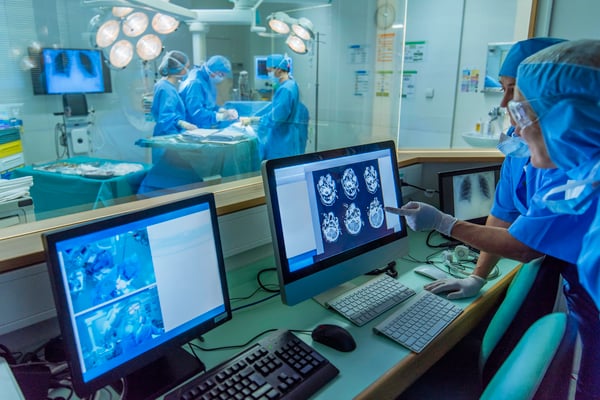 Love is alive and well. Coronavirus may be contagious, but so are compassion, generosity, and caring!
Look at what's possible when we unite and accept our individual responsibility to love and support each other.
Right now is a perfect time to get clear on the person you want to be. Accept that you can take action toward manifesting a brighter future. Make a decision to stay encouraged, act wisely, and be a beacon of light and love.
I believe that the most meaningful way to honor those who have passed, naturally and at the hand of this virus, is to unite in a powerful and transformative way globally. For the loss and challenging experience to build a new kind of tsunami that flattens bias, prejudice, inequality, and injustice. May the raw truth that we are all connected bust down barriers.
Related reading: "Love Has No Labels."
Our acts of kindness and compassion are the building blocks for a better future. Together, let's create radical change by awakening our true inner power and by anchoring to what is most precious—the gift of life!
Be well. Stay encouraged. Live and love fearlessly... and safely.
We are here to support you in any way we can; please feel free to email us at support@heartmanity.com if you're feeling discouraged, caught in an anxious cycle, or feeling isolated and just need a listening ear