A frequent question I get is "So, how do I change?" It's our habits, of course, that keep us from changing, and breaking habits can seem hard. Maybe you've tried so many times and ended up at the same place—until you start believing it's impossible to change. Perhaps you've even begun to think that somehow you're missing a willpower gene or your relationship will never work out. Well, lucky for you, helping people learn how to make the changes they want as quickly as possible is my forte.
When you have the right tools, change is far from impossible.
With all change, one of the most powerful keys is not to try to stop doing anything, but rather to listen to the unmet needs driving our unwanted behavior. Do we need soothing? Are we looking for motivation? Are we lonely? Do we need alone time?
Being conscious and practicing mindfulness is a great tool to awaken you to your true desires and needs. Getting out of unconscious behavior is the essence of making a change. When you want to know how to break habits, here are some keys that will accelerate any desired change based on what we know about the brain.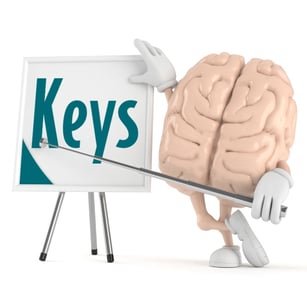 KEY #1: Be specific about what you want. The clearer and more specific you are about the change you'd like to make, the more effective you will be.
KEY #2: Shine a light on your mind chatter. Write down all the things your mind says to let you off the hook when you set out to create a new habit. My favorites are "I'll start tomorrow" or "Today's not a good day because I'm feeling __ ____ ."
KEY #3: Replace your negative, self-defeating thoughts with thoughts that support your goal. For instance, "I'll start tomorrow" could be replaced with "No, NOW!" Or "Today's not a good day because I'm feeling __ ____" could be replaced with "Hmm… I wonder what I could do to feel better right now."
KEY #4: Explore what unmet needs are fulfilled by your unhealthy or unwanted behaviors. The more in touch you are with what you're trying to accomplish, the more likely you are to be successful. Every behavior has a purpose.
KEY #5: Set a small goal. A minor change is easier to implement. Once the small shift is a habit, set another small goal. Big changes are harder to sustain and are often abandoned. For example, "No more junk food" might last for a day. "I'll have a salad for lunch" is far more likely to be sustained. The brain pays attention to what we repeatedly do, not to what we occasionally do.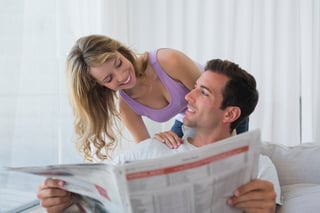 KEY #6: Mentally rehearse the outcome you want. Brain research has shown that when we rehearse the result we want, the frontal lobe (the higher, logical part of the brain) is activated. The richer the colors and the deeper the feelings, the more the subconscious experiences your visualization as real; this then catapults you into faster change.
KEY #7: Link your new action to a familiar routine or habit. If we utilize well-established habits, changes happen faster and easier. When we link a brand-new behavior with a familiar habit , it's like combining a small stream with a Class 5 river. For example, your husband or boyfriend reads the newspaper each morning. Use his habit of reading the paper as a reminder to you to connect lovingly (instead of being frustrated that he's not getting to that fix-it project he's been promising to complete). Now your brain is cued and reminds you to take an action that supports your goal, i.e., a more loving relationship. This tweak maximizes ease and adds enormous momentum to any potential change.
KEY #8: Make a commitment to act on the new behavior no matter what!
If you're going to walk, walk. Pick a time that is most convenient to set yourself up for success, but if you've forgotten to walk and it's 9:30 p.m., do it anyway. This determination shows you that you mean business and also makes it unpleasant for you to forget the next day.
So there you have it! Make a change.

If you'd like a greater understanding of how to break bad habits see this related well-written article, "How to Break a Bad Habit" that we're quoted in!
Would you like additional reinforcement and support? Want to know how to get rid of bad habits once and for all!? Try one of our coaching programs.
for a FREE Discovery Session with Jennifer.