In Spring, everyone gets an itch to begin Spring Cleaning. It's important to declutter our homes, but it's also critical to transform bad habits into positive ones. Why not apply the age-old domestic practice to your life in a new way? Cleaning old habits out of your brain is more likely to improve your life than mopping.

Estimated reading time: 4 minutes
How Neuroscience and Emotional Intelligence Can Help You to Change Unhealthy Habits
Together, neuroscientific research and emotional intelligence can help you to change old habits, be more mindful, train your brain for success, and ultimately transform your life.
Have you ever tried to break a bad habit and then fall back into the same behavior only to judge yourself? Or been encouraged by some progress, and then life's hectic activity takes you off track? There's a good reason why it's hard to change without knowing how the brain works. Certain ingredients are critical to sustaining new behavior.
For an overview: read "How to Build Healthy Brain Habits for a Happier Life."
Think of it like a new adventure ahead of you with healthy brain fitness as your goal. It is achievable!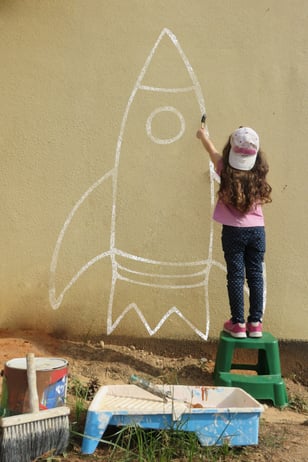 Start with the four fundamental steps we will explain over the next two weeks. These simple practices incorporate psychology, mindfulness exercises, and brain health tips to help you re-pattern your habits.
First, before you even begin the journey—you have to know your end goal. You cannot build any trajectory without a destination first.
"Spring-clean" your brain by turning your dreams into achievable steps.
Envision the major outcome you want, even if it is a goal that seems impossible. Backtrack from there, breaking the end goal into 5-year steps, then annual, quarterly, monthly, and so on. Pick achievable goals that you can attain regularly because repeated and direct actions are what build new neural pathways.
Repetition is critical to signal the brain what's important and how to pay attention.
Small steps are the key to changing your brain's habits. But having your big dream in mind will make achieving every little step more attainable: When four psychologists monitored self-control in people with large goals versus little ones, the bigger goals led to greater self-control and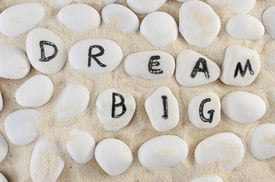 success.
"High-level construals [aka big goals] led to decreased preferences for immediate over delayed outcomes, greater physical endurance, stronger intentions to exert self-control, and less positive evaluations of temptations that undermine self-control." (Journal of Personality and Social Psychology, Vol 90).
For more information about getting support to achieve your dreams and about Heartmanity programs, please visit our resources page.