All of us grow up in a family culture that teaches us certain things about ourselves and the world. In our family of origin, many times there are qualities, behaviors, or feelings that are deemed unacceptable; they are unwelcome, and sometimes they are even shamed or punished. In our vulnerability as children, we need to feel safe, to be loved, and to belong. We'll do anything to get these needs met—even become a people pleaser. So sometimes we muzzle our true self or disown parts of ourselves. We wrap these aspects of our unique self up tightly and stow them away in a secret place. This private inner journey is unique for every child.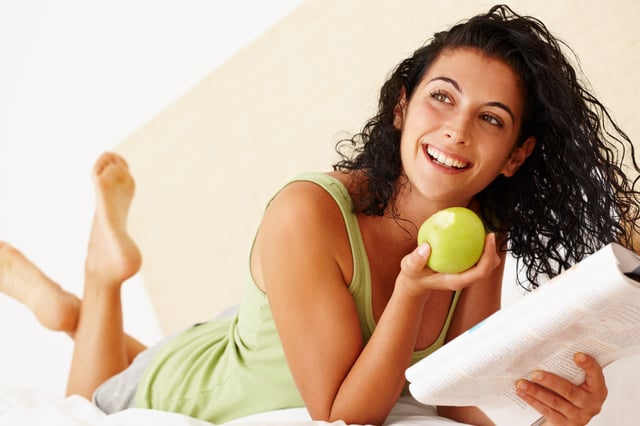 These feelings and behaviors are the wrappings that you carefully placed around your gifts long ago to protect them. Your gifts all remain in these secret packages inside your own heart, beckoning to you. They are hidden, just waiting for you to unwrap them. Then we grow up. As adults we may be a little depressed at times; we may feel empty, unhappy, or afraid. We may feel anxious and not know why. We may push ourselves relentlessly to prove that we are worthy of love. We may seek to please everyone but ourselves. We may be uncomfortable in our own skin. Our relationships may seem hard.
Related reading: Why You Should Stop Being a People Pleaser
If we choose to embark on a personal growth journey, the greatest challenge is the unwrapping of the carefully protected parts of ourselves. We've hidden away many parts to feel safe or to get daddy's approval or to make mom happy or to avoid uncomfortable feelings. Now we are no longer children. Now we can make conscious choices to become all that we are.
"This is not a dress rehearsal; this is your life.
Either you will milk it for all it's worth and manifest what you truly desire
or you will go to your grave regretting that you didn't make different choices."


~Debbie Ford
The good news is that the authentic self of each one of us is invincible. She has never been marred, never been hurt or harmed. She patiently waits for your gentle hands to unwrap the gifts of your personhood, your true self. And should you decide that you want to be all of yourself and to live life full out, I assure you that the journey can be, will be, a delightful treasure hunt. Take a risk: live an authentic life, one step at a time.
Related reading: "How to Find Inner Peace by Resolving Conflicting Feelings"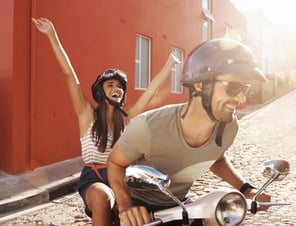 Will the journey sometimes be uncomfortable? Yes. Will it take focus and effort? Yes. Will it require you to think different thoughts and feel different emotions and take new actions? Yes. Is it worth it? Yes!
How to Be True to Yourself
I invite you to think about the packages you wisely sealed long ago. Choose one gift to open and welcome back into your life that will draw you closer to your authentic self. It's an exciting time of discovery.
Treasure Hunt Clues
These gifts are often concealed in traits you most admire in others.
The packages are hidden in unexpected places, many times in your strengths.
Often if you dislike something about yourself, your true self is its opposite.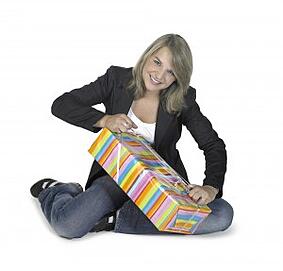 Remember to be gentle. These sealed gifts have not seen the light of day for a very long time. Trust me: You will be pleasantly surprised at how amazing you really are! Take one step at a time unwrap the goodness inside of yourself!
You don't need to walk the journey alone.
You can increase your emotional awareness and ease in your life.
Speed up your growth and transform your life and relationships today!
Try our emotional intelligence training:

For more personal development opportunities and proven keys for self development, check out Heartmanity's great resources.