A few weeks ago, I was faced with the stark reality of innocent short-sightedness. A woman who had hearing loss asked me to add captions to my emotional intelligence webinar. This omission inspired me to study the subject more closely.
You probably have heard about inclusive workplaces. Thanks to disability rights activists and growing awareness, the term is used more frequently now than in the past. As a result, you might have wondered what it means or how to make your website or workplace more accessible to a wide range of people.
The Meaning of an Inclusive Workplace
Briefly, an inclusive workplace is one where people with disabilities feel welcomed and respected and where the environment encourages participation and contributions from all employees. Additionally, it is also where everyone has equal access to resources and opportunities for advancement.
Often, and unintentionally, attempts to support employees with disabilities can come up short. Disability discrimination isn't as uncommon as you might think. If you don't have working knowledge on this topic, you might not recognize if you are discriminating.
For example, accessibility and inclusivity go beyond making accommodations for disabilities and impairments that are easily recognizable, such as those for people who use wheelchairs or are blind or deaf. In the U.S., the Americans with Disabilities Act covers conditions that are often "invisible," such as specific learning disabilities, medical conditions (like cancer), or mental impairment.
Heightening awareness is essential to creating an inclusive environment. It will take considerable thought and effort to ensure that your company handles diversity and inclusion effectively and makes accessibility and inclusivity a high priority—even for disabilities you can't see. To make it easier for you, here is a preliminary list of tips for building an inclusive workspace. Take a look!

Actions to Enhance Accessibility and Inclusion in the Workplace
1 Focus on Digital Accessibility
In today's digital age, it would be rare for a company not to have a website. Therefore, if you have an online presence, it is helpful to familiarize yourself with the concept of digital accessibility. It is a term that was foreign to me until our website increased its global traffic considerably.
So, let's first define what accessibility means. To quote Kris Rivenburgh, "Essentially, we are talking about the design of environments, products, and services that have no barrier to usability so that all users have equal access to them."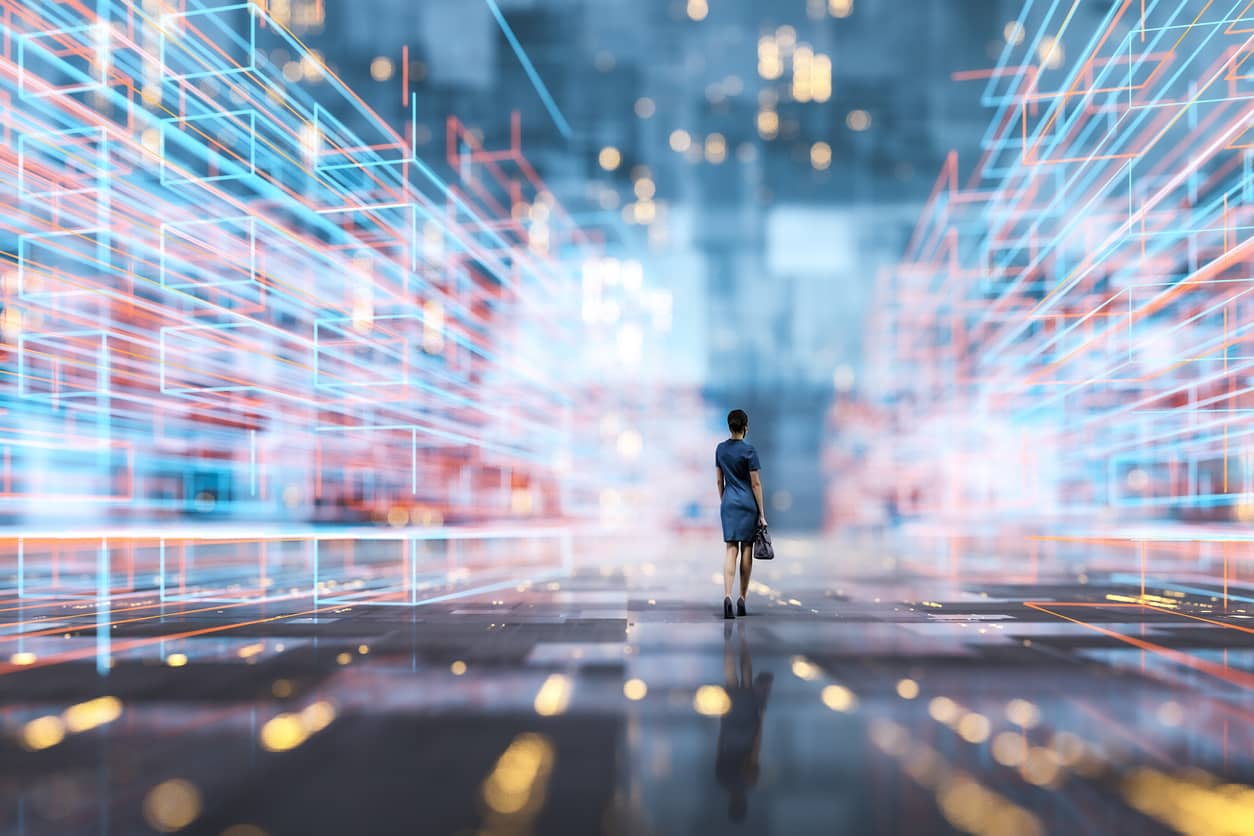 Think about that for a moment: all users have equal access. So, digital accessibility is the practice of making a website usable by as many people as possible. For example, people with limited vision or blindness may use a screen-reader to translate written website content into audio, so your website should support text- or screen-readers. Likewise, adding captions to your videos and webinars will help people with hearing loss better understand your content.
Companies that prepare for everyone's needs in this digital age send a message loud and clear to employees and customers alike that they care about their needs.
Deep Dive: "What Is Web Accessibility?"


2 Remove Architectural Barriers
Think about the work environment of your employees. If one of them were to lose their eyesight or need the use of a wheelchair, would they be able to quickly and safely access every area in your workplace? If not, then you may want to read up on architectural accessibility. For instance, our building has an elevator that allows for easy access for all clients, vendors, and visitors to our second-floor training center.
Any structure or design feature that makes a building inaccessible to a person with a disability is considered an architectural barrier. The most common ones include a lack of usable ramps by entrances or no wheelchair-friendly bathrooms. So, if you want your business to be fully accessible to everyone, removing these barriers is a significant priority. In fact, it may even be required by law and worth ensuring compliance.
3 Promote an Inclusive Culture
Does your company have a culturally responsive workplace? Does it provide for inclusivity and diversity? If so, do your employees know that you promote inclusivity? If you are unsure, consider sending out an official email or organizing a meeting to discuss the topic and its importance. Highlighting the ways your workplace culture is inclusive will help make every employee feel respected.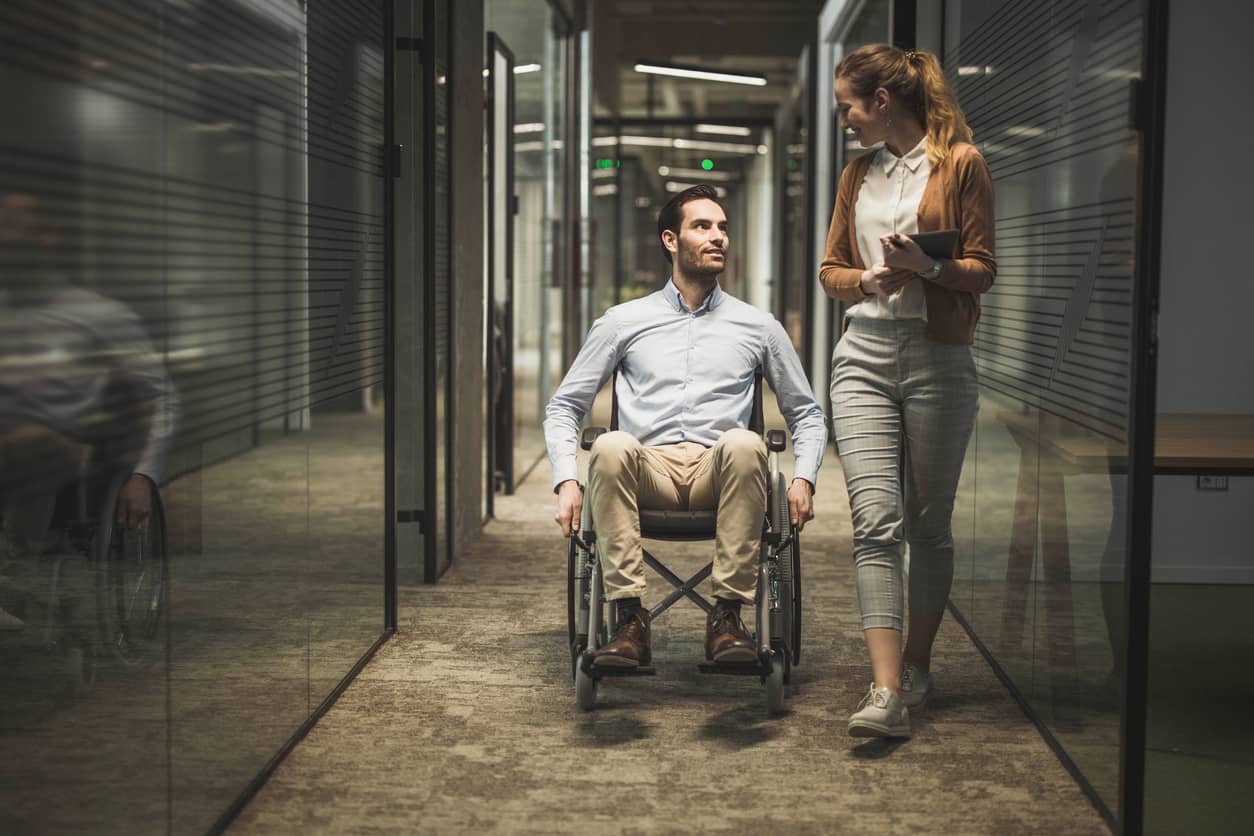 One of the simplest first steps is to start using people-first language in all of your company communications. People-first language is when you put the person before the disability. For example, "a wheelchair-bound person" implies that you think there is a negative connotation to using a wheelchair, as though it is a prison. The person who uses a wheelchair may not view their handicap as a limitation, especially if their work is primarily computer work or they are answering phones for a customer service department. The people-first version of this phrase would be to say "a person who uses a wheelchair." Keep in mind that it's also essential when interacting with a person with a disability to ask them what terms they prefer to use.
To further raise awareness, consider creating a virtual workshop dedicated to topics of inclusivity. However, it is not the responsibility of an employee with disabilities to educate everyone in their workplace. They may not even want to disclose their disability to their co-workers. So, do not make an employee the focal point of the workshop. Instead, research the topics on your own and utilize many organizations' complimentary resources, such as the Conscious Style Guide. The workshop's goal should be to help your teams better understand disability discrimination in general and help them learn how they can support colleagues or clients.
Related reading: "11 Incredibly Powerful Ways to Nurture Inclusion at the Workplace."
4 Make Sure Employees with Disabilities Feel Safe to Speak Up
Your employees need to feel free to talk to your company's leaders about their needs and concerns without fear of reprisal. After all, having an open conversation is the best way to verify whether the work environment meets their needs and allows them to succeed in their job. It should not matter whether they want to discuss a wheelchair ramp that is too steep or that they're feeling harassed by another employee.
If an employee reveals a disability or impairment to you or asks for accommodations, be respectful and understanding. Avoid making comments that suggest your employee is either oversensitive or overreacting. Any minimizing of their feelings and concerns will stifle future sharing. Ignoring or denying requests for accommodations may also open the company up to legal risks. Your employees' perspectives and what they tell you will empower you to build a better company. And when employees feel cared for and valued, customers will, too!
Related reading: "Why Self-Care Matters for Both Employers and Employees."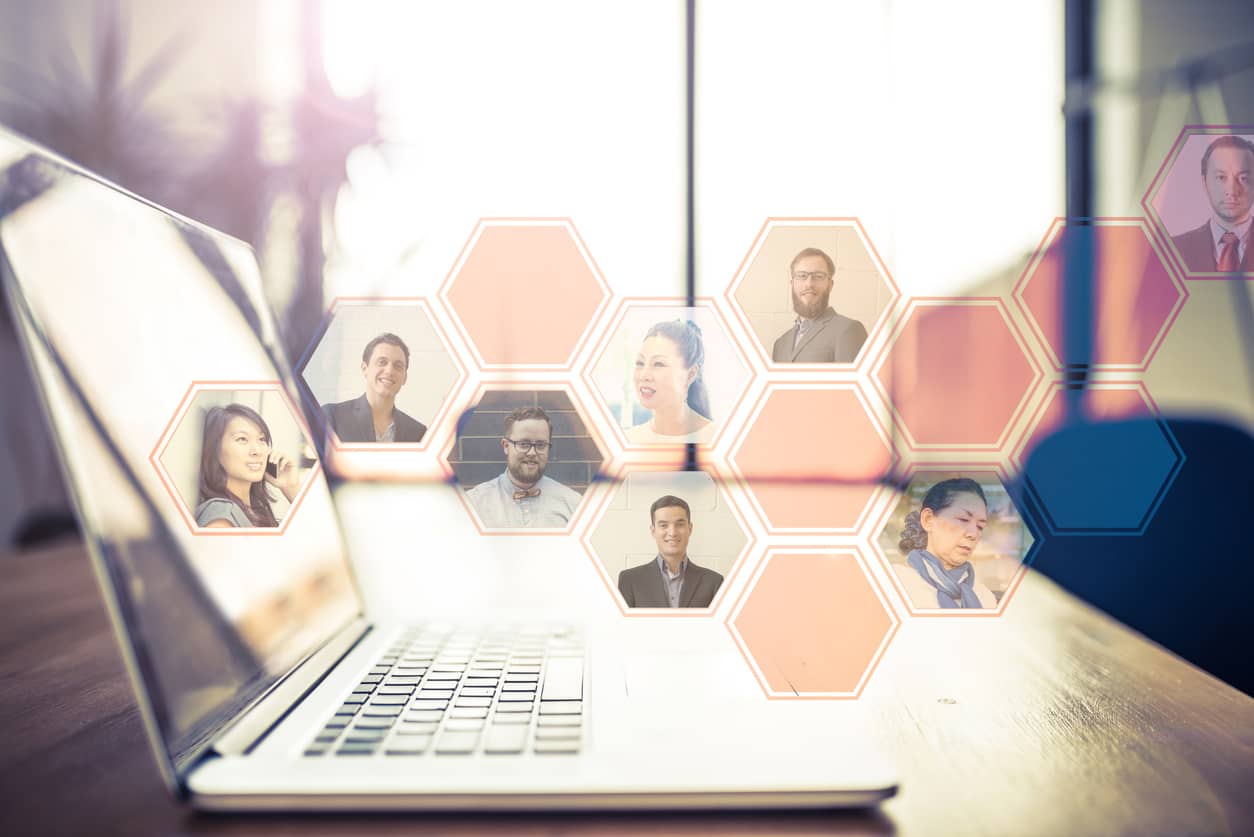 5 Genuinely Connect with All Employees
Communication is imperative for every company. However, sincere conversations with employees about their needs and experiences in the workplace, no matter if they have a disability or not, are incredibly beneficial. These kinds of conversations show your employees that you care about them as people, not just about productivity and profit. A genuine connection with your employees regularly also increases trust and rapport.
Employees need an opportunity to speak with leaders one-on-one at least once a month. When done consistently, a quick exchange can be rich and fluid, which helps track your culture's health and how employees feel in real-time. If any issues need to be resolved, you'll catch them before they undermine the responsive culture you're attempting to promote.
However, not all employees will be keen on sharing what is troubling them face-to-face. Instead, you might want to do an anonymous online survey. There are many applications available to assist your company with surveys. One note of caution: It is imperative when surveying your employees that you share the results and take actions to address the feedback and remedy issues proactively. Otherwise, it can be extremely discouraging to employees.
Related reading: "Why Soft Skills Are Needed in Every Workplace."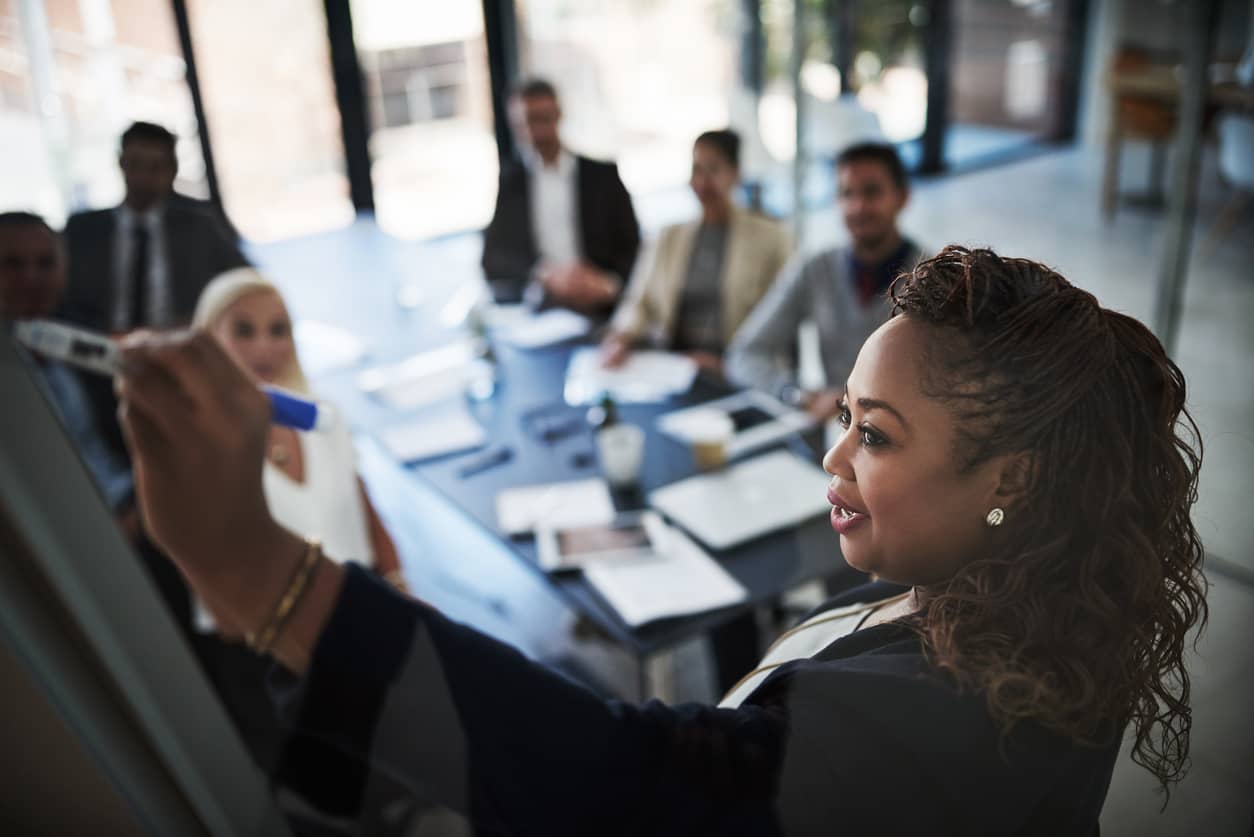 Does Your Workspace Support Diversity and Inclusion?
In conclusion, there are many ways to cultivate an accessible and inclusive workplace. We've only touched on a few. Nevertheless, building an inclusive workplace is a must for creating a responsive culture where employees thrive. The more you invest in your company's culture, the more significant the positive impact will be.
Growing talent is part of being a business owner or leader. When you show that you truly care, healthy relationships and engaged employees organically raise your company to success with the bonus of enhancing your public image and reputation.
Likewise, respecting all abilities and differences is the gold standard for many modern companies. Why not join them? Make the world a better place and take a stand on behalf of equality, inclusivity, and diversity.
If you'd like support with creating responsive cultures in your business, check out Heartmanity for Business today!