The "new normal" has dramatically changed the employment landscape. Today, millions of Americans are working remotely and taking advantage of the gig economy. And even as the pandemic is loosening its grip on businesses, 82 percent of company leaders plan to allow their employees to work remotely, according to a Gartner survey.
Transitioning to a digital workplace is a challenge for many employees unaccustomed to working from home. And leaders choosing to give employees more flexibility need to set up new measures for performance, productivity, and accountability. Thus, understanding the purpose, tools, and best practices of a remote work setup is crucial.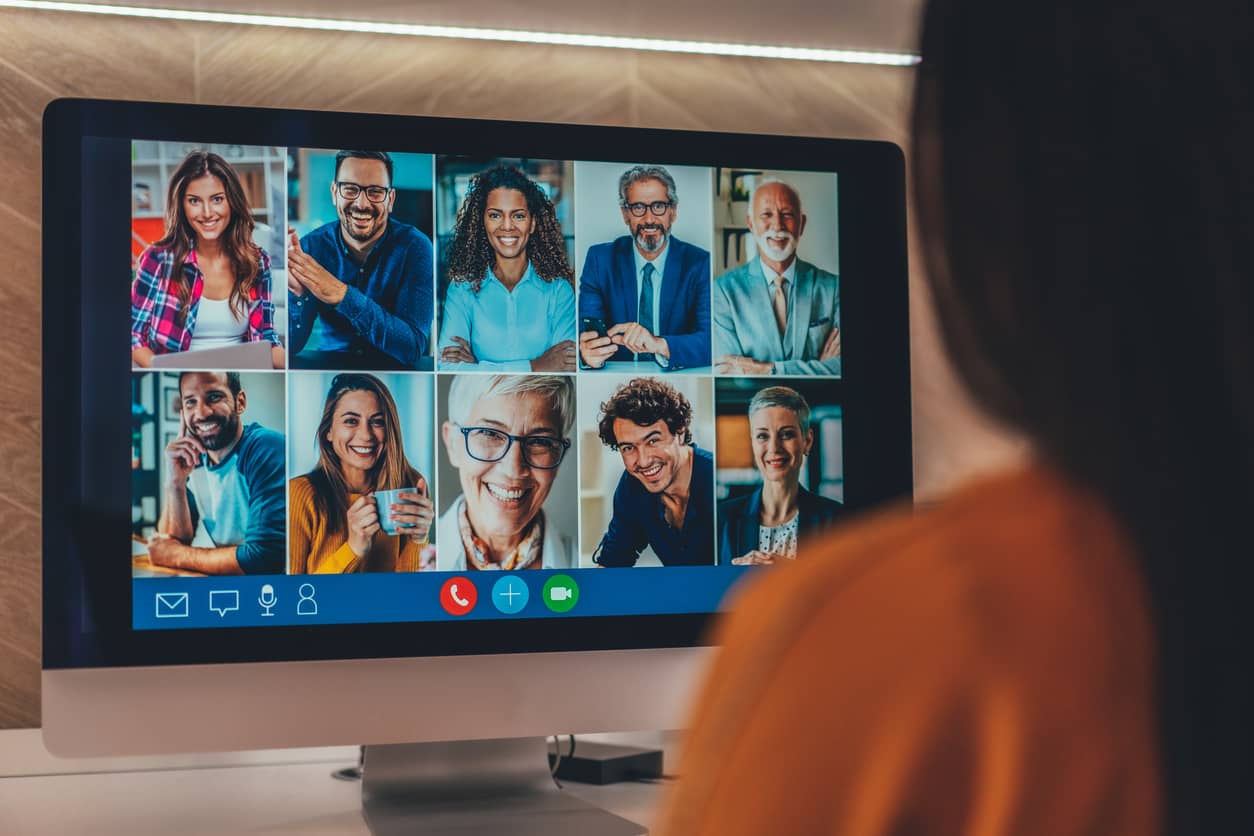 If you're a leader, manager, or business owner, here are some steps you can take to promote greater agility and productivity in your digital workplace and motivate your employees.
Understand Digital Workplace Strategy
A digital workplace is the modern, virtual version of a traditional workplace. It involves the use of tools and technologies to facilitate work and communications.
In its essence, a digital workplace is a cloud-based platform that lets businesses operate in the virtual space. Such platforms contain applications, tools, data management, and collaborative features employees need to perform within a secure online interface.
Most organizations already use various digital tools to get work done, and the need for efficiency became even more profound when the pandemic began.
Whether team members work remotely from different cities or countries, or the same region, they can collaborate seamlessly through a digital workplace.
This work environment has many benefits. Primarily, it allows you and your employees to:
Collaborate easily

Manage projects and tasks with complete visibility

Automate standard and repetitive businesses processes

Auto-generate reports that help leaders and managers make better data-driven decisions

Communicate with customers from all over the world

Save time and money on transportation costs
Create an Innovative Culture to Support the Digital Workplace
Company culture is the key to driving digital transformation, but many businesses fail here because integrating new ways of thinking and true collaboration throughout a company can be daunting. There are certain essential cornerstones of cultural transformation in business that will help.
Why invest in an innovative and engaging environment? Empowering cultures translates to higher performance. Studies have shown that organizations with positive and uplifting company cultures have happy and productive team members. Healthy cultures also enable businesses to adapt and build a more robust, dynamic, and agile workforce.
Related reading: "Statistics on Remote Workers that Will Surprise You."
So are you ready to dig in and embrace a digital workplace?
How do you build a positive culture that supports remote workers and digital transformation?
Best Practices for Digital Workplaces
Below are some of the best practices for higher-level digitization in your workplace while achieving the goal of a thriving culture.
Create and communicate clear, formal processes.
New policies, procedures, and guidelines must be properly outlined and communicated to all employees thoroughly. Give clear instructions for addressing issues involving security, data, performance, and keep a log of questions and issues to address in a timely way.
Well-thought-out systems and processes need to align with employee values and incite internal motivation that support your company's culture goals. Implementing a comprehensive and collaborative effort can help employees better understand, embrace, and advance digital transformation.
Related reading: "Rethinking the On-Demand Workforce"

Involve leaders and managers in the process.
Workplace digital transformation brings global changes to the way companies function day-to-day, and employees are bound to face challenges. One hundred percent buy-in in making this leap is required from leaders, senior executives, and managers. Their ownership of these changes and an active role in helping employees understand the benefits and value of new technologies will cultivate an upward momentum.
However, employees may be resistant at first. Leaders would be wise to keep this possible push-back in mind and create an open dialogue with employees. In particular, leaders have the role of providing consistent communication among their respective teams: listening to and addressing employee concerns, as well as ensuring that the digital workplace processes are working smoothly, adopted, followed, and adhered to with accountability.
It is a good practice for leaders to connect with employees to also inquire about what digital improvements employees would like to see, and what the necessary support and funding to implement their ideas would be? This interest will increase the likelihood of employee engagement.
Deliver a great digital employee experience.
Happy employees are productive employees. It's possible and easy to maintain a great culture even if employees and their managers don't regularly meet in person. The key is to keep open and regular communication while isolating the critical elements of the industry and business.
Many tools allow remote teams to collaborate and communicate effectively across diverse geographical boundaries.
Aside from using the right tools, here are other tips for creating a great digital workplace experience for employees:
Support employees and improve internal communication.

Integrate mobile tools. This integration enables easy communication anytime and anywhere.

Engage and reward employees. Incorporate a gaming design to inject fun and healthy competition among employees.

Listen to them.

Employee feedback

is a valuable resource that fosters growth in an organization. At the same time, listening to their opinions and concerns also makes employees feel valued, which in turn increases their morale.

Treat Your Employees as Well as You Do Your Customers!
Putting employees first has so many benefits, including increased productivity and customer satisfaction. As the job market has heated up and new technologies have arrived, employees are more integral to a company's success than ever before.
Treating employees like customers means valuing them as an indispensable asset of your organization. After all, without employees, a business won't survive. Check out these tips on how to treat your employees like customers:
Ask what they need.
Just as you want to understand your customers, you also want to understand your employees and what is important to them. Talk to them and assess their needs and wants. Then, act on what is feasible.



Make it easy for employees to share their feedback.


Let your employees speak up without the fear of being reprimanded. Their opinions and insights are valuable. Listen to them.



Reward and incentivize your employees.


Treat employees as you do your loyal customers, not only to reward them for great performance but to show them they are valued. It can be in the form of bonuses, gift checks, free memberships to gyms, donations to their favorite charities, wellness perks, internet subsidies, etc. However, rewarding employees doesn't always mean incentivizing them; there are other ways to engage and motivate employees, such as investing in them through professional development.

If you announce a contest, specify your reward criteria, provide plenty of information and reminders about guidelines of how to win. Furnish specific criteria and reward employees who meet them. Make sure to publicize each accomplishment and acknowledge the achiever.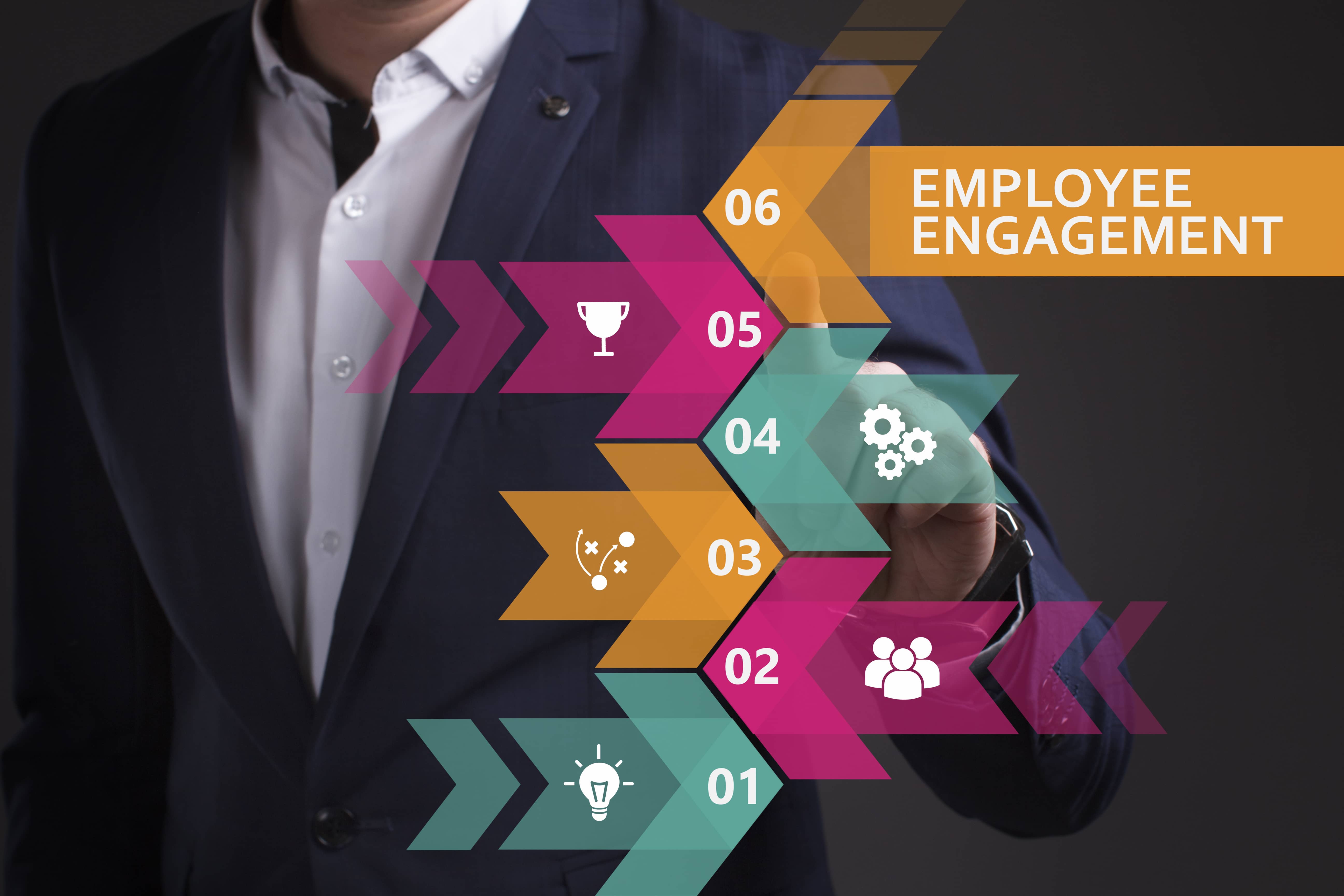 Implement a meaningful recognition program to enhance employee engagement.
Employee engagement can be a challenge in the best of companies.

One

way to drive engagement

in remote, hybrid, and even traditional workplaces is to develop an effective recognition and reward program.




Recognizing employees is one of the easiest ways to boost employee morale and set the tone of your company culture.



When designing one, it's a great idea to involve your employees. You don't need to spend a lot of money to implement a meaningful recognition program. Solicit their thoughts so you know exactly what motivates them and increases engagement.

Enhancing employee engagement can be achieved in other ways, too. For example, expressing a public thank you, offering time off for hard-working employees or an intense push to launch a product, featuring your company's top employees in a blog or newsletter, and scheduling company activities that foster fun and camaraderie.


Support Professional Development.
Online training is an excellent addition to a digital workplace. It ensures that your staff is equipped with the knowledge and skills they need to thrive in their roles.
E-learning is a very cost-effective approach to support professional development in the workplace compared to instructor-led training. Aside from saving you money, it also fits different learning styles, topics, lifestyles and can easily accommodate varying schedules.
What's more, e-learning promotes better employee retention and is available for most training topics. With things like gamification, videos, and interactive content, employees are more likely to retain the knowledge they get.
Improve and Fine-Tune Employee Communication
Most companies these days rely on digital tools for internal communications.
Since the COVID-19 pandemic, much of the communications between employers and employees are happening digitally. Many businesses are opting to keep a portion of their operations as a virtual workplace.
Keeping the lines of communication open ensures that both you and your employees understand each other. Thankfully, many digital tools facilitate effective communications in remote workplaces.
Choose a communication platform that's suitable for your remote team and its size.

Each team has different collaboration needs. Look for a platform that allows your employees to communicate easily and efficiently. Be sure that whatever you choose meets your company's specific needs. It must have comprehensive features packed in an understandable user interface.
Train employees on the platform.


Even if you're using the most comprehensive toolsets for internal communications, if users are improperly trained, you're not going to get the results you want.
Get everyone familiarized with the functions of the new technology. Create a dedicated support team that can address technical issues and other problems when using the platform.
Don't forget face-to-face conversations.
Virtual live meetings are helpful and even necessary, especially when tackling timely and serious matters. With important visual cues, your employees will be less likely to misinterpret what is said. They will also benefit from social interactions that are lacking nowadays due to the pandemic. Schedule semi-regular in-person trainings or get-togethers to complement virtual meetings.


Be Open to Innovation
Companies require some flexibility to adapt to a digital workplace. According to the Gartner 2021 Digital Worker Experience Survey, 43% of respondents said that flexibility in working schedules helped them achieve greater productivity.
With the possible threat of Covid-19 still lingering and other health challenges, more and more employees prefer working at home. They appreciate the more flexible schedule where they can design a work schedule that allows them to take care of their families more effectively.
Luckily, promoting a flexible work structure is more manageable with technology. A way to promote flexibility is by implementing a hybrid workforce, a work structure that allows your employees to work from home but also be at the office when they have to.
With the flexibility of employee hours comes the complexity of scheduling. Here come the benefits of an employee time management system, which lets you track employees' productivity and performance even if they are working from home. Such a tool also makes accounting and payroll processing a lot easier and inexpensive for you, as the employer.
Aside from using highly effective digital tools that promote flexibility and productivity, other ways to support innovation in your digital workplace include investing in technologies that let you perform tasks quickly and more efficiently.
Innovation is critical in a thriving workplace. Innovation drives ideas that solve problems and address pressing issues within the organization.
Conclusion
To thrive in a digital workplace, collaboration and communication between the employer and employees and among teams are very important. Wise leaders and managers consider the welfare of employees by treating them as customers, listening to them, and investing in tools and platforms that support flexible work.
Building a digital workplace that supports your company's culture and drives employee engagement can be challenging at first. However, there are tools, technologies, and strategies that make it possible and achievable.
Check out Heartmanity for Business. We love to support small businesses and entrepreneurs with time management, employee engagement, and cultural transformation!