Kids love to contribute to the holiday decorating process, and it's even more fun and meaningful if their involvement is about creating, not just hanging store-bought ornaments throughout your living spaces.
There are lots of engaging projects to try with your children during the festive season, so why not plan a crafting session with a few of the following ideas so that this Christmas is extra-special?
Estimated reading time: 3 minutes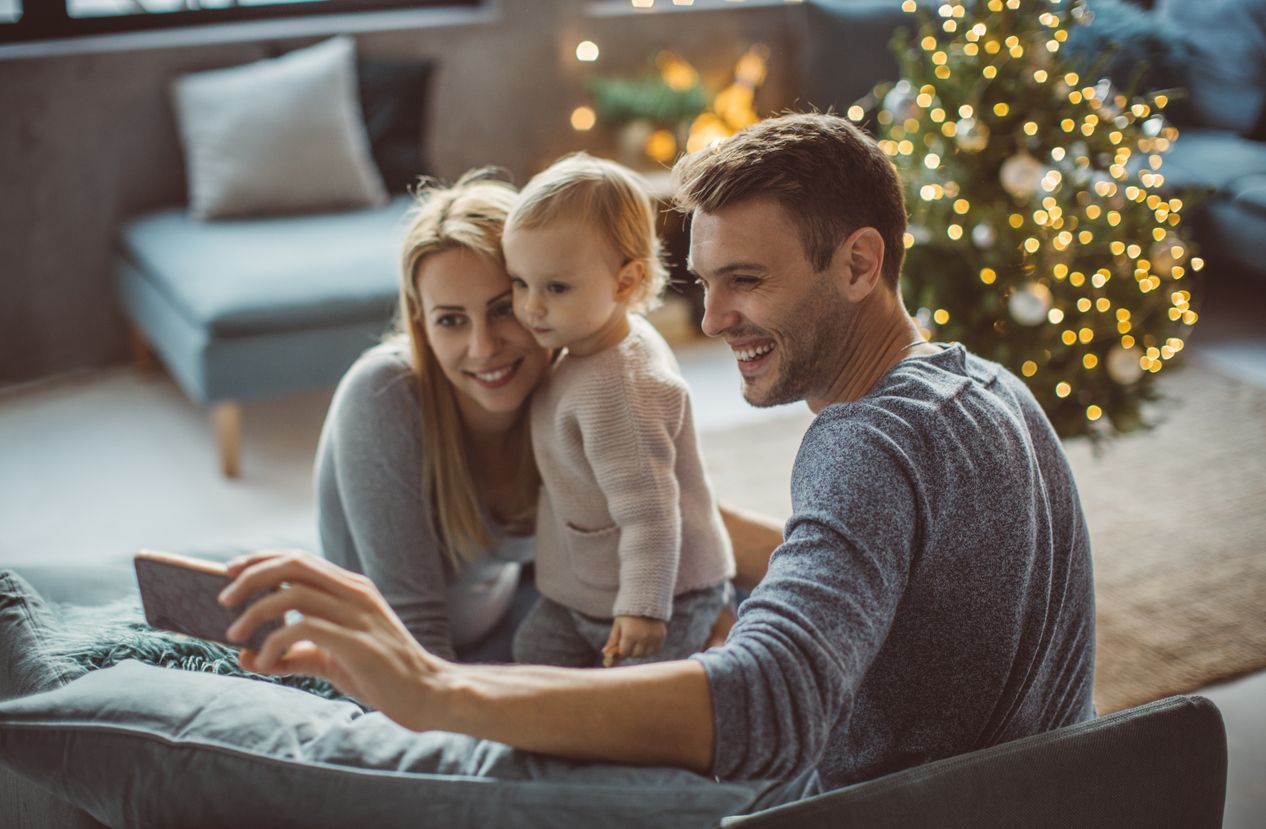 Here are a few simple, creative ideas to enhance the holiday spirit and have fun with your children, too.
Put together a photo album charting your year's adventures.
Anyone with children will have a phone full of photos, and these pictures chart the story of their time together each year. You can take advantage of this goldmine by creating a photo book step by step which will make the ideal centerpiece for your holiday decorating efforts.
Putting a photo book together is an entertaining activity in its own right, and a way to relive cherished memories and moments you've shared with your kids in the past twelve months.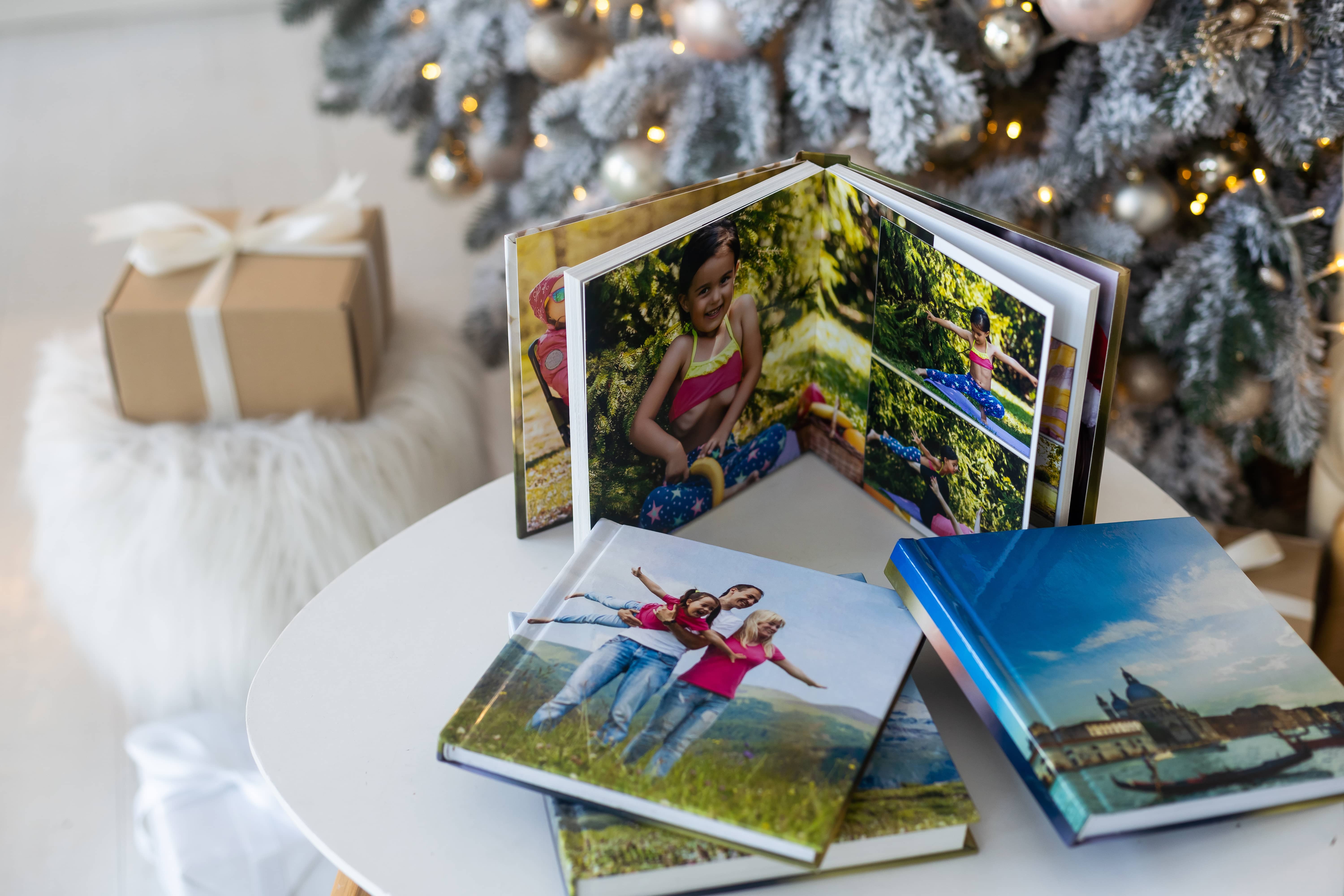 Decorate baubles with finger paint.
Finger painting can transform inexpensive plastic baubles into personalized works of art, and it's particularly well suited to younger children who don't have the dexterity to handle a paintbrush with any precision.
A good option is to get them to apply their fingerprints to the surface of the baubles, then finish the detail yourself. With white finger paint, you can make snowmen, and with brown finger paint, you can make reindeer, all with the fingerprint of a little one and a couple of swoops of a permanent marker pen added on by a responsible adult as a finishing flourish.
Related reading: "Create More Family Meaning through Fun Holiday Rituals."


Create a wreath with cut-out handprints.
Making a wreath doesn't have to involve trying to wrangle sap-covered branches and unwieldy wicker frames, neither part of which is suitable for kids.
All you need is a couple of sheets of card in different shades of green, a pencil, and a pair of safety scissors. Get the children to draw around their handprints on as much of the card's surface as you can, then help them carefully cut around the outlines, creating lots of green handprints which, when glued in a circle, will create the effect of being a wreath.
Top this off with trios of red card circles stuck at intervals around the wreath, and you've got homemade holly berries as well. It's one of several ways to stave off boredom if you're stuck home with the kids this winter.
Make a Christmas tree decoration from a single card.
Another great use of a piece of green card is to take this and draw a spiral starting in the middle and moving outwards. On this spiral sketch, use glitter paint of different colors to represent baubles and lights, then use scissors to cut along the lines to free the spiral from the card sheet.
Once cut, the green and sparkly spiral will hang down when held in the center to look like a Christmas tree. Tie or glue ribbon to the top, and you've got your very own hanging decoration to place in the branches of your full-sized tree.
Pop some corn kernels and thread them together to make a garland.
Don't forget about this all-time favorite. Popcorn is a traditional decorative addition to homes during the holidays, and it's easy for even those with little hands to thread it onto a line of thin cotton string, interspersed with candied fruits, to fashion garlands that will look great strung from the ceiling or placed on the tree.
This activity is best done with a needle, so it is unsuitable for the smallest family members, and even older children will need adult supervision at all times to avoid mishaps. It's best to model the best way to be successful, especially for young children.
Pick a project and have fun; maybe, it can even become a yearly ritual to enhance your holiday season!
For resources to keep your family happy and healthy, contact us, follow our Heartmanity blog, or sign up for our HeartMail newsletter with more tips and life-changing research.