Thank you for joining us for the Heartmanity Center's grand opening celebration!
We are so grateful to everyone for all your encouragement and support.

Thank you for sharing our celebration with us! We had lots of fun with the great connections and such a fantastic turn-out along with raffle items, door prizes and yummy treats from our favorite chef, Sarah Knecht.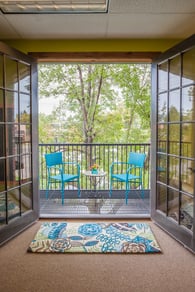 ... still here 7 years later and going strong!
Remember, we're here to support relationships, beginning with the relationship with yourself, then expanding out to your family and community.
Our specialties include life coaching, coaching programs for life transformation, wedding officiating, premarital coaching and marriage mentoring.
We also support businesses with leadership and teambuilding training as well as career coaching and executive coaching. Teaching empathy in customer service is an all-time favorite and we give human resources support on request. Relationships are our business!
Come see us! We have a beautiful space with an open door!
We encourage all to reach out for support whenever needed. We're here for you. There is not greater fulfillment than to master one's life and to create a life with relationships and work that you love.
We empower people to go from just surviving to thriving in the shortest amount of time. We pride ourselves in teaching skills based on the latest of brain science and emotional intelligence.
Cheers to all who desire personal and professional growth!
~The Heartmanity Team
Check out our many resources or contact us at 406-577-2100 or email support@heartmanity.com.