As schools across the nation from Pre-K to Doctoral work have moved to online platform schools, teachers, students, and families alike are struggling to deal with the transition. As a Middle School Teacher, I have struggled with the transition from Brick-and-Mortar School Teacher to Coming to You from My Living Room Teacher.
The most critical concept that has helped me with this transition has been learning the phrase Emergency Distance Education (EDE). It has a few variations including Emergency Remote Learning and Emergency Remote Education.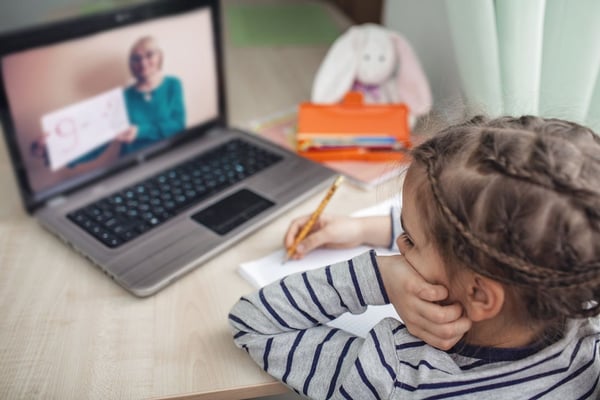 Regardless of the exact phraseology, our traditional brick-and-mortar teaching and learning environment has been turned into an educational situation in which teachers and learners are far apart from one another, interacting through electronic means, due to a worldwide health crisis.
Understanding Extends Empathy for Our New EDE Education Experience
This concept of EDE is important, and it has changed my perspective on my job as a teacher. It is important because it makes it clear I am not teaching for an Online School, but rather, I am teaching in an Emergency Distance Education situation. This realization changes how I hold myself accountable, extend grace to myself and others, introduce technology use for class, build my lesson plans, communicate with students and their families, and extend empathy.
Online School (OS) is a great thing. OS has created endless possibilities to get advanced degrees, high school diplomas, and elementary basics, all from the comfort of a home and not a school. However, even though Spring 2020 has brought education to a digital platform across the country, it has not created OS for millions of students who were in Brick and Mortar schools in February. Instead, Spring 2020, has brought Emergency Distance Education (EDE) to millions of students.
Understanding the differences between OS and EDE sets the stage for a new perspective. Knowing the distinct differences between the two will help clarify how to teach during EDE times.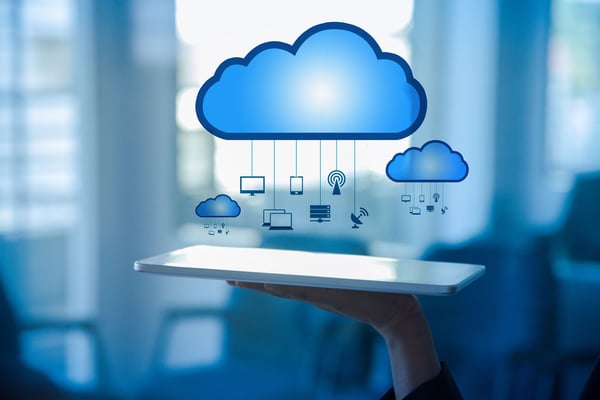 Differences between Online School and Emergency Distance Education
Below is a chart to illustrate some key differences: between OS and EDE:
Differences
Online School
Emergency Distance Education
Students

Voluntarily signed up for OS. Presumable have all the know-how, equipment, software, broadband, and tech support to be able to engage and participate in lessons taught through electronic means adequately.

Involuntary signed up for by students accustomed to brick and mortar schools with high levels of social interaction, face-to-face learning, and hands-on activities.

These students may or may not have the know-how, equipment, software, broadband, and tech support to be able to engage and participate in lessons taught through electronic means adequately.

Teachers

Trained in online education and engagement Best Practices and even if training has been slim, OS teachers have voluntarily signed up for teaching via electronic means. They are prepared to create creative and productive teaching strategies for this platform.

Trained in face-to-face education and engagement Best Practices, which might include technology but surely include a physical presence, hands-on activities, and individual and group work.

Curriculum

Created and planned for implementation through an electronic-based platform with the corresponding equipment and software.

Patched together quickly based on what the teacher was going to teach in the classroom. Implemented through an electronic or paper-based platform, the school district has pieced together in the last days and weeks.

Learning Concepts
New content is taught, practiced, and mastered through OS best practices.
New content is minimal, but instead, practice and reinforcement of previously taught skills are relied upon.
Attendance and grading
Preset system for attendance and grading scales that students and their families are aware of and bound to from the beginning of the OS school year.
A significant shift in how attendance is taken based on each school district's policy as well as possible grading practice change.

Emergency Distance Education (EDE) Challenges
As you can see from above, OS has the full components of a proper education system while EDE might not. Attendance, grading, new learning, as well as building skill acquisition, are not created equal in the two systems. For the most part, in my school district, EDE is marked by little to no new skill introduction but rather lots of practice and solidifying already learned concepts and skills. OS looks at the whole child and his/her needs like any educational system. However, EDE must take extraordinary care to ensure that the basic needs of students are considered.
EDE spends more significant time at the bottom of Maslow's Hierarchy of Needs as students struggle with being home, with things such as family strife, food insecurity, loss of jobs in the family, illness, and possible deaths in the family. EDE is dealing with:
families "stuck" at home
families who have new and specific behaviors and requirements when leaving the house that are socially and economically stressful
families who cannot see extended family or friend groups, cannot go to loved one's funerals, cannot have more than two people from the same family at the same store at the same time. Therefore, EDE is not dealing with "normal" family circumstances.
a time of great emotional, financial, political, and health stress.
Overall, EDE is a schooling system designed to keep students connected to their trusted adults (within the brick-and-mortar school system) while also creating the opportunity to maintain skills already learned in school this year.
Taking these changes between OE and EDE into consideration, schools and teachers can improve the learning experience for those involved by being mindful of:
specific ideas around teacher accountability
grace for all
cautious and thoughtful technology introduction and use
lesson plan building
number and content of communications to students and families
continued practice of empathy.
Teacher accountability within EDE is to interact with students, check on students' emotional and nutritional well-being, ask students to practice concepts already discussed in class, while also giving opportunities for students to connect and support their families.
Teachers are not being held accountable for massive new skill acquisition and test scores.
Grace is needed in large quantities within EDE. Teachers are called to give of themselves, provide school leadership and education as well as grace to their students—and lots of it. In this situation, grace is defined as the ability to allow myself and others to fall on their face and mess up without passing judgment. The reason grace is such a vital component of EDE is that we don't know what we don't know!
In such a steep learning curve and the pressure of health issues, there are going to be mess-ups! It's part of being confronted with a new, unique, and overwhelming situation. EDE is a whole new form of educational experience. There are going to be problems until everyone finds their way: challenges created by everyone involved, including school administration, teachers, and students. Therefore, grace, patience, empathy, and flexibility are critical. Constantly adjusting plans and fine-tuning are a major part of EDE as it evolves.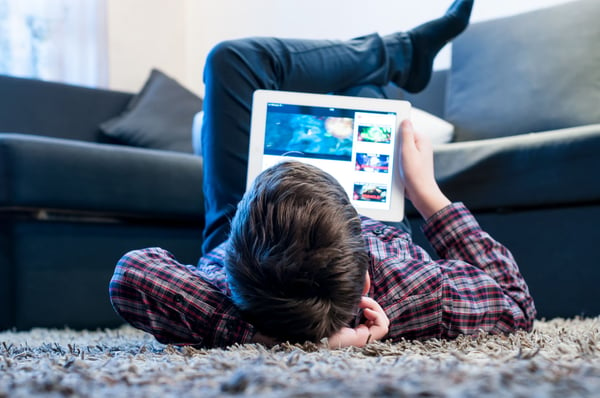 A cautious and thoughtful introduction to and use of technology is needed within EDE.
The learning of new technology needs to precede students completing lessons with said technology.
Limit the number of different programs used. Introducing a new technology every week or two creates overload and is stressful for all parties involved.
Make thoughtful changes. Students and their families are under a lot of stress, so every single change in operations, i.e., how lessons are communicated or how work should be turned in, adds additional strain. Minimize changes since families are already taxed.
Limit change in technology. If the change will make things much better in the long run, go for it, but be ready to support students and families every step of the way through the change.
Create multiple ways for students to complete and turn in work. For example, if a program or a piece of equipment doesn't work, students have alternative lesson-completion options.
Lesson plans within EDE must emphasize skill practice and solidification rather than introducing lots of new concepts.
It is the responsibility of the school and teachers to ensure learning activities match available home resources. All lesson plans must be built to create equitable options for all students. For example, if students are to use magazines for a project, teachers and schools need to figure out if ALL students have access to magazines. If not, magazines need to be delivered to students without access. EDE students did not have a supply list before EDE started. There was no supply list outlining what supplies would be needed.
Creating lessons with built-in choices help with this equitable challenge because options create numerous ways for most students in different households to complete their work.
Communications with students and families, need to be clear, concise, and direct. Students and families are already overwhelmed with the current Stay-at-Home orders, daily news updates, family health challenges, fear of the unknown, and much more.
In these times, too many messages are being transmitted to students and families from countless sources: email, social media, and other varying other means.
Communication goal: Limit and streamline communications to children's homes.
Send only a few messages
Use video and written word if possible
Only send essential information.
Keep all messages short.
Extend empathy when students don't show up, or their work isn't turned in as expected. Be patient when families don't respond to communications. In such a threatening situation, academics may not be the most serious concern for many families. Allow grace and more lenient timeframes.
Clearly, our current schooling system is dramatically different than Online School. It is Emergency Distance Education. EDE, teachers, and schools are not operating with long-term, well-thought-out plans, but rather, operations are put together quickly, adjusted frequently, and as needed. First and foremost, EDE is designed for the social and emotional health of students and families
Changing our perspective, lowering expectations, and increasing clarity of what our goals are during this very difficult time are crucial.
But above all, grace for all and empathy by the bucket loads are paramount.
For support and to stay connected, sign up for our HeartMail newsletter.