In today's modern workplace, having emotional intelligence (EQ) is crucial to forming lasting relationships and promoting a positive environment. Previously, Heartmanity published a blog about how EQ can lead to an overall increase in trust, morale, and productivity, which is something that all business leaders can aspire to. To be an effective leader, you need self-awareness, social intelligence, and resilience. The more keenly aware you are of others' need for purpose and how to motivate them, you can lead your team to success and master these EQ skills.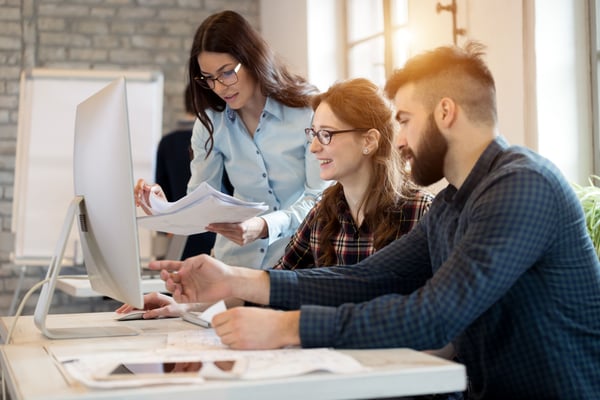 Here are some suggestions to get you started on the path to helping others achieve success:
#1: Don't micromanage; give workers autonomy to make decisions.
If you're a perfectionist, you may tend to be overly dictatorial when it comes to leading a team. However, the key to great leadership is to inspire people to follow you. To retain teams made of self-sufficient individuals, confidence in the direction of their leader is crucial. In order to do this, you need to lay out a clear road map with key goals for you and your team to work together in achieving, as well as some main milestones and strategies to get there. Your workers need to feel empowered to do their part and be able to make independent decisions with the necessary information to make good ones, supporting your vision and company success.
#2: Implement buddy systems to sustain supportive relationships.
When it comes to integrating new members into your team, it can be difficult for them to adjust during the first few months. However, having a colleague to assist the new hire can help them adjust to their new position. By providing valuable input into the day-to-day doings of your company, they can support their new teammate and assist them to fit into company culture more easily. An ideal buddy would be someone who's well established in your company, familiar with procedures and policies, and possesses natural empathy and great communication skills. With this foundation, your new hire can ask questions in a safe space and relax into their new job, helping them to be successful more quickly.
#3: Plan team-building activities to promote a healthy company culture.
It can be helpful to plan activities for everyone to let loose and get to know each other outside of work to improve your company culture. Comeet emphasizes the importance of these team-building exercises to encourage organic interest, curiosity, excitement, and participation. All it takes is some good planning, and you will be able to come up with activities for both introverts and extroverts to enjoy. You'll notice how simple company bonding activities can boost motivation, productivity, and collaboration once you all get back to the workplace.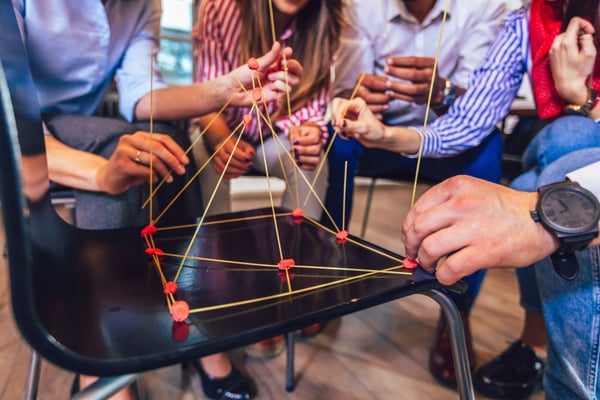 #4: Give actionable feedback and compliments to employees regularly.
Everyone loves to hear praise after a job well done. By paying meaningful feedback to individual team members, they'll be motivated to engage, work harder, and reach even greater heights of performance. When giving feedback, whether it's positive or negative, it's always best to give them something solid to work on for the future. This way, they'll have concrete areas to improve themselves. Also, it's important to consider not just how you give feedback to your team, but how often to give it. If you promise to deliver regular feedback, it can be done to a specific schedule, which is more useful and allows for measurement. The danger of going for long periods without feedback is that emotions tend to bottle up and issues become more serious later.
Related reading: "How to Give Feedback Effectively for the Best Results"


#5: Always follow through with your promises to set an example.
If you value productivity, you should embody the notion of having good follow-through. Every time you work with your team, you should ensure that you respect everyone's time, stick to the promised deadlines, and get your part of the work done. If you do so, it's a lot more likely that you'll be surrounded by people who do the same. You can count on them to do as they say and be reliable communicators. Part of being a good leader is operating on a system of trust, and if your team trusts you and you trust them, you're setting yourself up for future success.
#6: Make yourself available and be open to 2-way communication.
You don't have to be on call all the time, but having set times during the day or week where your door is open, either physically or online, will encourage your team comes to you. This open-door policy can be crucial if they're experiencing any problems. As a leader, making yourself approachable is an essential factor when it comes to ensuring the future camaraderie between you and your team. If members of your team feel like you don't value their input and are disinterested in supporting them to find solutions to their problems, you're missing a lot of valuable feedback. Just because you're the team leader doesn't mean that you should limit communication in one direction.
Ultimately, adapting to current trends and being open to change is the solution for being at the head of a successful team. As Lolly Daskal states in an Inc. article, "20 Powerful Ways that Will Lead Your Team to Greatness":
"If you want to go fast, go alone; if you want to go far, go together.
More often, greatness in a great team starts from the leader, the one
who sets the standards."
It is the leader who directs a team's future and success. It's up to you as a leader to determine the way to greatness.
To find out more about transforming your organizational culture or increasing mindfulness and emotional intelligence in your teams and leaders, visit Heartmanity for Business.