Not only do I love gratitude because expressing it helps me realize just how amazing my life is, but also because I sometimes strive for a future goal and forget how profoundly fortunate we are right now today.
As human beings, it's natural to desire more, to seek to transcend our present self. However, when we rivet our minds on the future, this can keep us from reveling in the bliss of the present moment. Without mindfulness and a disciplined mindset, our evolving brain can steal the present moment, and we can miss the joy and fulfillment of all the incredible abundance and people in our lives.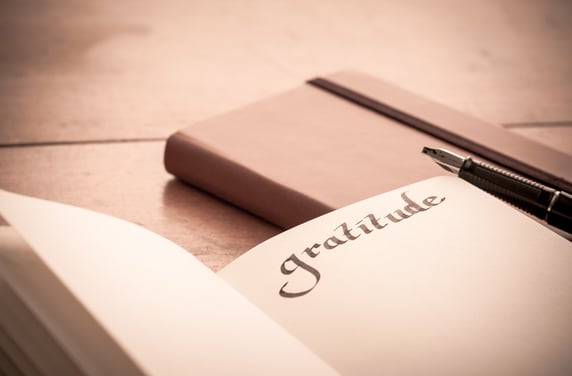 There is nothing simpler that replenishes our spirits faster than gratitude. I recommend a gratitude practice to my clients frequently. It's a free, easy, and feel-good action that is scientifically proven to increase happiness, enhance health, give more restful sleep, shift negativity to a positive attitude, replace anxious or depressing thoughts, boost resiliency, and promote kindness, to name just a few benefits! Need more convincing? Pick whatever study you'd like to read https://goo.gl/seuj1y, https://goo.gl/aNfXBG, https://goo.gl/6meuNN, https://goo.gl/C36Jbm) and prove it's worth the effort.
I practice gratitude because it instantly expands my awareness of all of the beautiful things in my life and quickly subdues the small things that can get blown out of proportion by everyday stresses. Whenever any complaint leaves my lips, my commitment to myself is to do a gratitude feast that same day. Converting complains to gratitude has helped me develop a more positive attitude. Another great ritual is to keep a gratitude journal and refer to it when you're feeling down.
A gratitude practice is not just a quaint, trendy thing to do; not just a cool resolution. Gratitude is not just a pleasant emotion. Gratitude holds the power to be a life-changing experience. I encourage each one of you to make gratitude a daily practice. Its benefits make it one of the most powerful resolutions possible. Anyone can do it, even a child. In fact, there are very few things that can revolutionize your life as much as practicing gratitude.
Make gratitude a lifestyle.
A wonderful way to say goodbye to the past year and welcome the new year is by taking a moment to list all the things you're grateful for. And if you're game, try to practice gratitude daily for one week and experience the shifts for yourself.

And if you would like personalized support and proven tools to transform your life to become your best self, contact us at Heartmanity.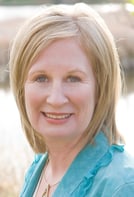 Jennifer A. Williams / Heartmanity Founder
As an Executive Coach and Relationship Strategist, Jennifer's specialty is emotional intelligence with an emphasis in utilizing brain science to create transformation. She works with entrepreneurs and small businesses to remove the obstacles to authentic communication. Her passionate mission
is to create thriving relationships and teams at home and work. Jennifer coaches individuals, parents, and couples to help build healthy lives and loving families and communities. She is married to her beloved husband of 38 years and is the mother of three grown children.