Watching your kids play is a delight no matter what the age of your children. However, it is also an excellent way to understand their inner life and how their imagination works. Play is natural for little ones, and it's how they learn about the world around them. But you can go one step further—join in the fun and reap the benefits.
Estimated reading time: 3 minutes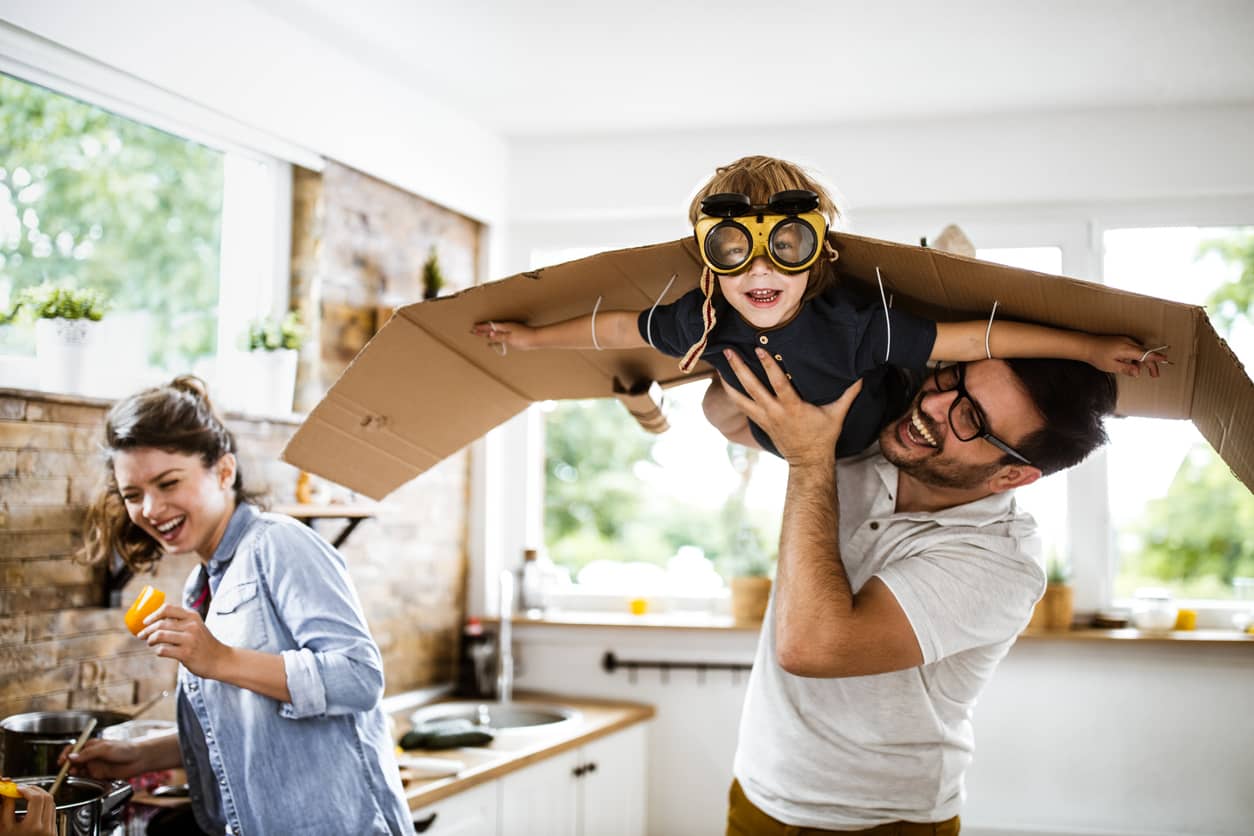 Studies have shown that partaking in playtime and getting involved in activities alongside your kids can benefit your mental health and theirs. As an adult, you might think you're "too old" to get down on your child's level to play, but so many benefits come with it. Plus, it can be a lot of fun, and you'll learn more about your child than you ever thought possible.
Still not convinced? Let's explore some cognitive and mental health benefits of playing and having fun with your kids. We'll also cover a few activities you can enjoy together. Not only will you both benefit from mental health benefits, but you'll create lasting memories your children can pass on to their own kids someday.
How Playtime Benefits Your Children
First, let's cover some of the benefits your children get from regular play. Overall, play benefits your child's cognitive, social-emotional, language, and physical development. You boost their brain development from a young age by encouraging your child to participate in activities where they can use their hands, solve problems, and foster their imagination. Additionally, regular playtime can help build essential life skills like:
Communication

Promoting positive feelings

Resilience

Improved focus

Creativity

Social skills
Playing with your child can also help them understand themselves, learn how to cooperate, and build healthy relationships. During playtime with you or other children, they develop imagination, practice calming their frustration that arises from conflicts, and develop emotional intelligence skills, such as self-awareness and empathy. Interacting helps them learn how to communicate better, too. Quality time with your children through playtime can also contribute to more secure attachment from a very early age, which can positively impact their lives and future relationships.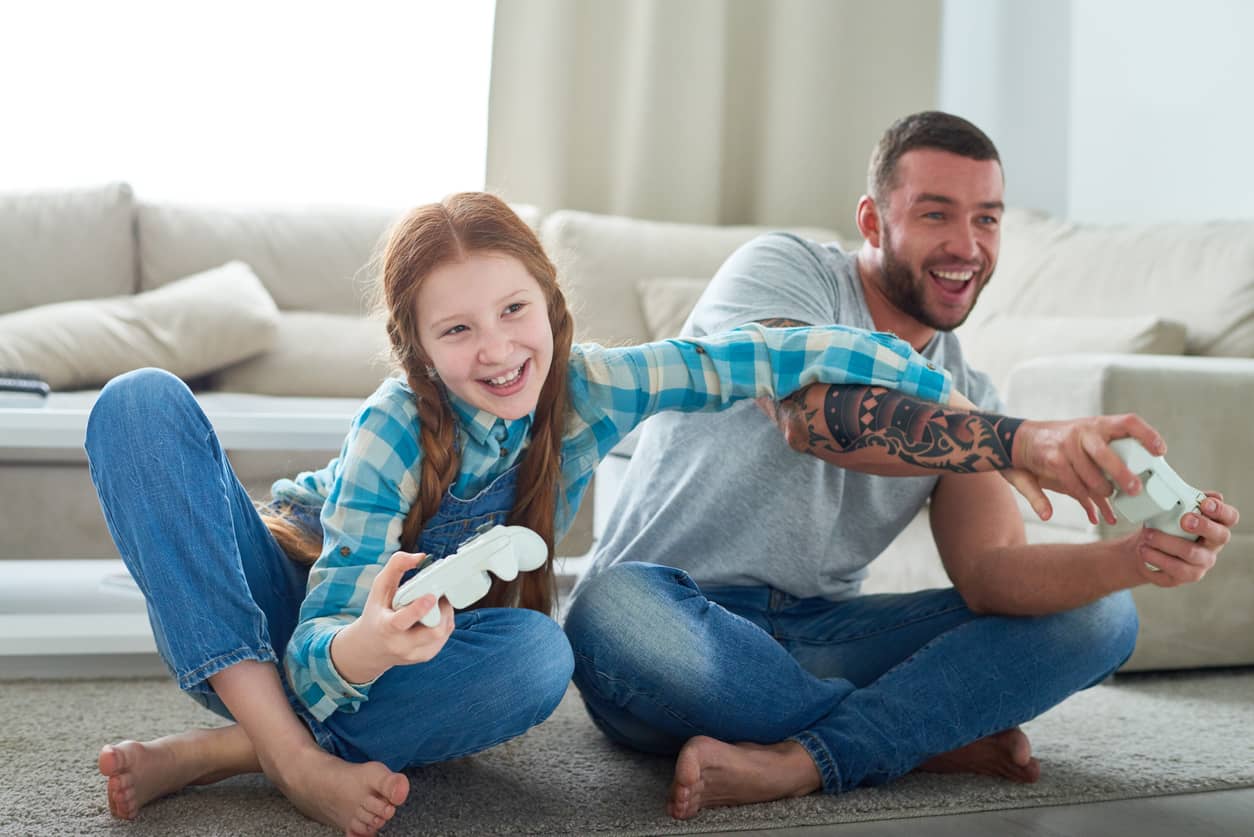 How Does Play Benefit Your Mental Well-Being?
Even though you're an adult and may not have played for years, stepping in and joining your children in their playtime activities will benefit your physical and mental health in various ways. Some of the most notable benefits include:
Reduced stress levels

Improved relationships

Greater productivity

Improved brain function

Better focus
If you struggle with mental health challenges like anxiety or depression, playing with your children can help you integrate emotional pain and soften how you approach interactions. In The Playful Advantage: How Playfulness Enhances Coping with Stress, this research thesis indicates that playfulness serves as a strong adaptive function and fosters resilience.
Of course, it's not a replacement for professional mental healthcare, but introducing lightheartedness in your life can help to change your perspective even during difficult times. Allowing yourself to relax and play can promote inner peace and also help you feel more comfortable in your relationships. Playtime with your kids is a fantastic way to foster healthy family relationships.
Another critical aspect of building mental health is self-care. As you work on building healthy habits and taking care of yourself, make a point to increase recreation and play into your schedule. It just so happens to be fun, too. You might even learn about new activities or discover a new hobby you never thought you'd be interested in before. The better you take care of yourself and appreciate the benefits of play, the more you'll enjoy your role as a parent.
Playtime and How to Get Involved with Your Children
There's no rule book for spending playtime with your kids. You might not be interested in some things but don't be afraid to get down on the floor where your child is playing and get involved as often as possible. If you enjoy building things, join your child's Legos playtime; if you're artistic, do finger paints with young children or draw and color with your older children. Especially if playing with your children is new for you, pick an activity that comes naturally or you're interested in.
Additionally, suggest different activities you can do together. Pick a new hobby that you both might enjoy, play games together, or spend time outside at your favorite park or nature trail. Exercising as a family is a wonderful way to improve your relationship while boosting your mental and physical health. Plus, spending more time outside offers a break from screentime to balance our high-tech lifestyles. Grab the wheelbarrow and give your preschooler a ride!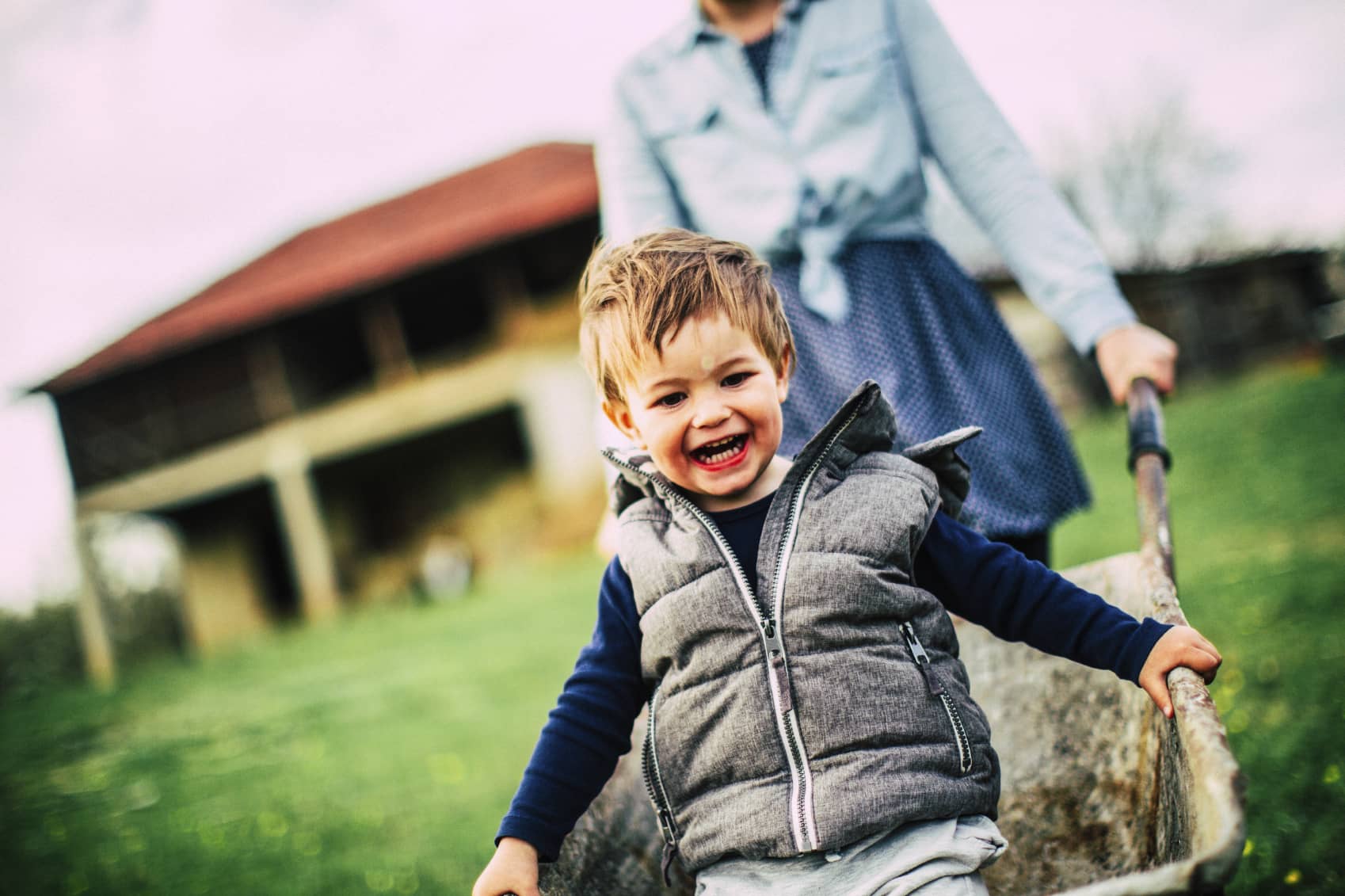 If you tend to "forget" to take time for self-care, let playtime with your kids motivate you to be more active and spend more time outdoors.
The more you observe your kids' play with curiosity, your fascination will grow with how children play and use their imagination. It won't take long, and you won't be able to resist jumping in. Don't let your expectations or reservations hold you back from letting your inner child out!
Be present. No matter what game you're playing or the activity you're enjoying, the best thing you can do for the mental and emotional well-being of everyone is to be mindful. Stay in the moment.
In today's busy, stressful world, being fully available to your children, even twenty to thirty minutes of play daily, can make a big difference in their emotional security and the quality of your relationship. You'll both benefit from the bonding time and create positive emotional growth that your kids will carry into adulthood.
And if you'd like an experienced parent coach to support your parenting journey, contact us today at support@heartmanity.com!