"I'll be home on the first….if everything goes according to the plan."
He didn't need to say those last seven words. That caveat—if everything goes as planned—is a given in every conversation with my longtime boyfriend, who works as an officer in the US armed forces. Like knowing that your partner loves you even when he doesn't say it in so many words, I know that our life is subject to change with little or no warning.
Always assume that nothing will go according to the plan.
He arrived home over two weeks late. That is beyond a "stuck at the office" or "your dinner got cold" delay. He was happy, though, and so was I.
Don't let the perfect be the enemy of the good.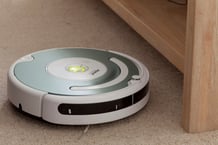 This lesson has become a life mantra for me.
As an admitted perfectionist in a long-term relationship with a type-A military pilot, optimal is our baseline. Our pantry is organized into labeled bins; our Tupperware cupboard is all color-coded Pyrex. Every morning our Amazon Alexa reads us the news and the weather. Our Roomba vacuums at noon on weekdays. Our CSA box brings fresh kale on Thursdays. It is a little ridiculous.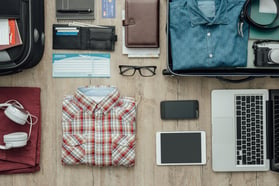 When we travel, we have ready-to-go toiletry bags in every suitcase; we make a daily game plan with ETAs; we track every expense down to parking meters. Written out like this, it makes the IRS seem nonchalant. The true reason we plan so meticulously, though—besides genuinely enjoying checklists and label-makers—is because the more streamlined and automated those extraneous things are, the easier it is to cope when life inevitably throws you curve-balls. Plan everything, and assume that nothing will go according to the plan. Then, when it doesn't, you're still good. The perfect is not a distraction from the good, it's an appetizer.
An unexpected extra two weeks of deployment did not even faze us. Talking to other military spouses, you'll hear variations on this theme countlessly repeated. You never know what will happen, official orders be damned.
Freeing myself from expectations has been one of the most difficult and rewarding lessons of our relationship. It is a military issue, but not just a military issue.
First,
e
xpectations are different from plans.
We learned this by having our perfectly-organized expectations handed to us in a smoking heap by life. When he planned a New Year's trip to NYC for the two of us, I went into the hospital instead and he went to Times Square alone. When we first moved in together, we ended up taking a break instead. Planes were missed; work popped up on vacations; family members got cancer; and yes, dinners got cold. Plans get broken; expectations get hurt. But while I can't control the US military's return from deployment schedule, I can manage my own expectations.
Second,
c
hange is inevitable, disappointment is avoidable.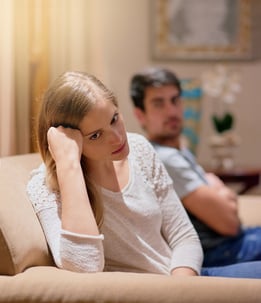 At first, it upset me. "When will you be home?" "I don't know." "I got us tickets to this concert." "Actually, I can't go." I cried over NYC and he was furious when we missed a plane to Coachella. But what really caused us pain and our relationship turbulence? A rescheduled flight; a change in dinner venues; missing that New Year's kiss? Reality might hurt, but most of that pain comes from contrasting reality with the ideal we built in our heads. My tears were for a perfect midnight kiss under starry skies with snowflakes dancing on my eyelashes. Thing is, there was never any guarantee that would happen anyway.
You can't control the circumstances, but you can take advantage of the chances they present.
Of course I'd prefer him home with me. Of course, we'd like our obsessive planning to work to a T. But what's even better than everything going according
to a plan is finding fulfillment when it doesn't. In the two weeks he was delayed, my boyfriend got to fly planes—his raison d'être—more than he had in months.
I was able to complete a profile of a local author just in time for him to accept the prestigious Phillis Wheatley Awards for fiction, and I even had time to mow the lawn. Joy in the present has proved more rewarding than loss for what could have been, time and time again.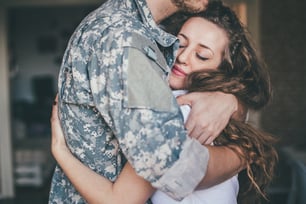 When he did come home—those two weeks melted. I could have built the perfect reunion in my head, complete with a passionate kiss and drowning in each other eyes. He returned with a sore throat, a few of our friends showed up to say hi, and I was so sweaty from the summer humidity that his arm around me felt stifling. But as we went home, drank a Vitamin Water and had Alexa read us the news—the reality of simply breathing the same air and being together was infinitely better than anything I could have imagined.
It always makes me think of the closing passage from Ernest Hemingway's The Sun Also Rises:
"Oh, Jake," Brett said, "we could have had such a damned good time together."

Ahead was a mounted policeman in khaki directing traffic. He raised his baton. The car slowed suddenly pressing Brett against me.

"Yes," I said. "Isn't it pretty to think so?"
What could have been is a pretty thought, and nothing more.
No matter how much you plan—CSA box deliveries, automated credit card payments, connecting flights, hotel transfers—reality will nearly always be different. Despite the frustration and heartbreak, life with a military man has taught me a lesson I wouldn't trade for anything. Plan everything, and expect that everything will change. The unexpected is inevitable. In the end, embracing reality is worth it. I'll take him home two weeks late any day.
For more great blogs and to learn more about how to build awareness and conscious relationships—even military relationships

—

sign up for our newsletter so you don't miss out!


Enid S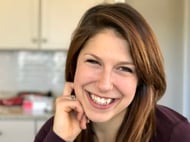 pitz is a writer and yoga instructor based in Charleston, SC.
She previously lived in Portland, OR and Seattle, WA, where she was
a newspaper editor and researched yoga for traumatic brain Injury. Heartmanity combines Enid's passions for social well-being, neuroscience and yoga. When not writing or on the yoga mat, she is an avid traveller, enjoys a good whiskey, and loves being outdoors. Twitter: @enidrosalyn, Instagram: @littleyogibird.