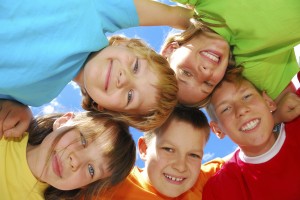 Parent to parent, teacher to teacher, and home to school - the quality of these key relationships will profoundly impact a child's development. Parenting is one of the most challenging jobs there is and yet parents get little to no training. Here are some vital, positive parenting solutions relevant to every parent and helpful for every child.
This webinar, Partnering Together for our Children, provides practical and positive parenting tips for how to partner on your child's behalf. This presentation gives a deeper understanding of how to honor each unique child and a framework to more compassionate parenting.
Everyone will benefit: dads, moms, grandparents, teachers and school staff. Learn how to be an advocate for the child's true needs in an atmosphere of harmony.
Enjoy this FREE webinar Partnering Together for our Children, which was presented by Jennifer Williams and Mary Ellen Maunz, hosted by Age of Montessori. For more positive parenting solutions or to attend parenting classes, contact Heartmanity at 406-577-2100.
Together, let's create a world where children can thrive!