A community is only as strong as the relationships within it. One of the main goals of Heartmanity is to create supportive communities in which we can all thrive.
Join us for our new summer event, Moms in the Park. Come with your children in tow and stay for as long, or as little, as you want. While your children play,* I'll be available to answer your parenting and relationship questions or just talk about challenges and successes.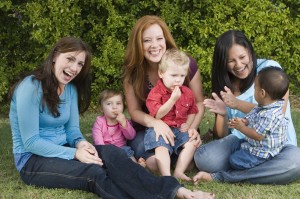 When: July 17th, 2013, 10:00 to 11:30 a.m.
Where: Sacajawea Park Playground in Livingston
Join in as much or as little as you want in our conversations. This event is free and open to all who wish to attend. And you don't have to be a mom to attend--dads, nannies, grandparents and caregivers are all welcome.
I look forward to seeing you there!

P.S. Spread the Word!
* We will have one or two people on hand to help watch your kiddos so you can relax and connect with each other. For the safety of all, one parent or caregiver for your children must be present; no drop-offs permitted. And as much as I love dogs, please leave them home. (We will have a small basket for optional donations to help with the cost of the sitter.)